6 things to know about 9/11 Stair Climb events
Learn more about the history of events where participants honor the 343 fallen FDNY members by climbing the equivalent of 110 stories
---
Every year, thousands of first responders around the country participate in 9/11 Stair Climbs, climbing or walking the equivalent of 110 stories, or 2,200 steps, often in full firefighting gear.
It is not a race.
Each stair climb participant is making the trek in honor of the 343 FDNY members who lost their lives on Sept. 11, 2001, as 110 stories was the height of each World Trade Center building.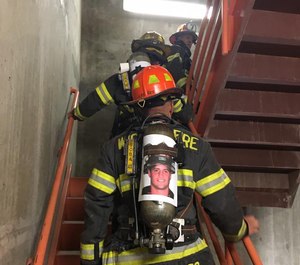 Learn the history behind this enduring, active tribute to the fallen.
1. The events raise funds for the National Fallen Firefighter Foundation
Money raised by stair climb events through registrations or donations goes toward NFFF programs benefiting the families of fallen fire service members. This includes mental health initiatives for surviving family members, outreach programs, college scholarships, summer camps for children of fallen firefighters, family retreat events and more. 
2. The tradition started in Denver in 2005
The first stair climb supporting the NFFF was held in Denver. Five firefighters from the Denver Fire Department and Castle Rock Fire Department gathered at a high-rise building and proceeded to climb the equivalent of 110 flights of stairs.
"We climb to ensure that the fallen firefighters of September 11 are never forgotten, we complete their journey through dedication, training and physical fitness," reads the mission statement of the Denver 9/11 Memorial Stair Climb. 
[Read next: A 'commitment to remember': How our monthly stair climbs evolved into an essential event to honor the 343]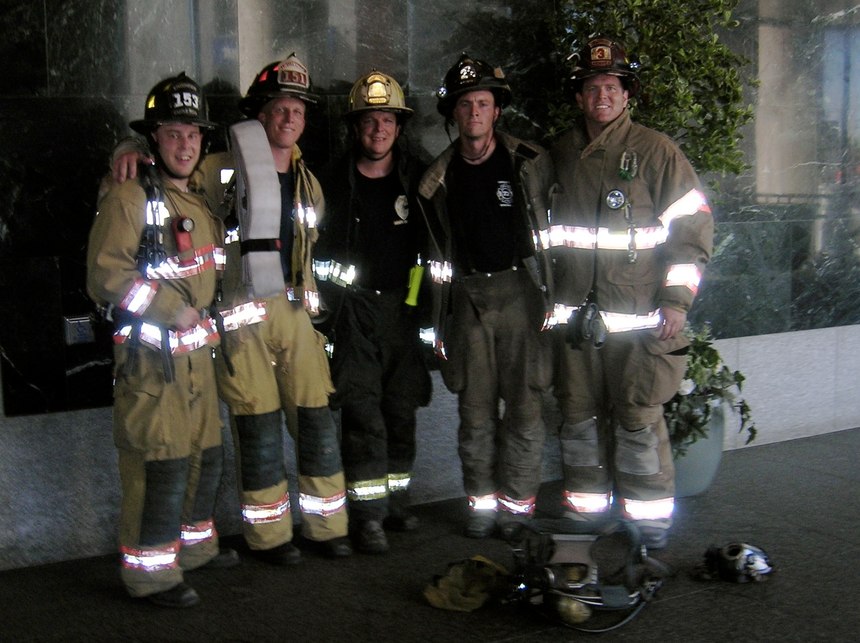 3. The public was invited to participate for the first time in 2009
In 2009, due to growing interest in the Denver 9/11 Stair Climb, which capped participants at 343, the Colorado 9/11 Stair Climb at Red Rock Amphitheatre was created. The event is open to the public, with attendance increasing every year. In 2016, more than 3,500 people attended the event, which raised more than $100,000 for the NFFF.
4. A template for 9/11 Stair Climb events was created in 2010
In 2010, officials from the NFFF met with the organizers of the Denver and Nashville, Tennessee, stair climbs to develop guidelines that would allow coordinators to run the event anywhere in the U.S.
5. 9/11 Stair Climbs are hosted by local volunteers
Anyone can host a stair climb in their community. While some are firefighter-led, many are organized by community leaders, local businesses and engaged citizens. For those looking to organize a stair climb even in their community, visit the NFFF website for information on how to coordinate the effort. 
6. Millions raised for the fallen
As of 2018, more than $6 million has been raised to benefit the families of the fallen, the critical work of the NFFF and the fire service as a whole. Want to donate? Visit the NFF website.