LAFD FF on leave after 'butt-wiping' incident with vaccine mandate letter
The firefighter reportedly used the letter as toilet paper to signal how he feels about the city's vaccination policy
---
Joseph Wilkinson
New York Daily News
LOS ANGELES — A Los Angeles firefighter took a letter asking him to comply with the city's COVID vaccine mandate and wiped his butt with it, according to his colleagues.
The unidentified firefighter was handed the letter on Nov. 18 and proceeded to use it as toilet paper, leaving "fecal matter" on the paper, the Los Angeles Times reported.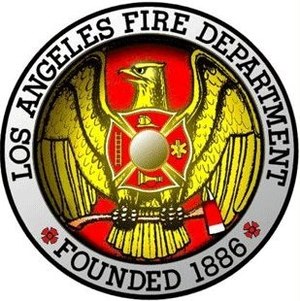 The butt-wiping occurred at Fire Station 69 in Pacific Palisades, according to the LA Times. The firefighter is on paid administrative leave as the department investigates.
The firefighter will likely be looking for a new job one way or another because all Los Angeles city employees are required to get vaccinated.
"No matter how our members react, all city employees must abide by the city ordinance — either file for an exemption, get vaccinated, or face termination," an LAFD spokeswoman told the Times.
Workers must provide proof of vaccination by Dec. 18 or they'll be taken off duty and a firing process will be initiated, according to the Times. The letters were meant to ensure everyone understood the process.
___
©2021 New York Daily News
McClatchy-Tribune News Service