5 signs you're a hobbyist firefighter
Do you overuse your firefighter discount? Yep, you're a hobbyist
---
By Josh Kandel, FireRescue1 Contributor 
A hobbyist is a volunteer firefighter who desperately wants you to know he or she is a firefighter. Typical warning signs of a hobbyist can be found by means of apparel, vehicle setup, and/or the offender blatantly reminding everyone they are, in fact, a firefighter. 
If you are an offender of any of these five habits, you might be a hobbyist: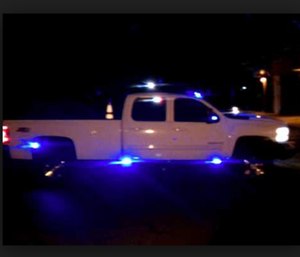 1. Constantly wear your radio and/or strap everywhere you go
Yes, we know you are a firefighter but are you really going to respond from FDIC to your department three hours away? Not likely, so just leave your radio at home, on the charger next to your "I walk where the devil dances" T-shirt. 
2. Wear a badge on your belt or radio strap
That's a nice badge you have on your belt. Are you a cop? If someone sees you get out of a fire truck, they will assume you are a real live firefighter. No need to flaunt it. Please only wear your badge on your uniform.
3. Wear your Class B shirt with jeans
Stop doing it. When you wear your Class B shirt, please throw on a pair of dress pants (not khakis, either). Even as a volunteer, it's important to look professional. You're the face of your department.  
4. Ask for a firefighter discount
Please tell me you didn't become a firefighter to get discounts — the discounts are a perk, not a benefit, so use them sparingly. Yes, it's great the local Subway gives 10 percent off your meal, but please reach into your pocket, grab your cash, and pay full price. 
5. Have more lights in your privately owned vehicle than the chief's rig
You know the type — the ones who have spent more money on lights than their personal vehicle is worth. Are six lights in your rear window necessary? Not really. If you have more supplies than the engine has, you are a full-time hobbyist.
If this list describes you, just quit wearing your radio strap everywhere you go. It's all in good fun. What are some other hobbyist signs? Comment them below.