Hanging up the helmet: What will be your purpose post-retirement
Factors to consider when deciding when "enough is enough" – and how to foster a smooth transition
---
It's like my own personal Groundhog Day.
Four and a half years ago, I was standing on this same ledge at the Prince George's County (Maryland) Fire Department, ready to dive off into "retirement."
And that wasn't the first time I ended a chapter of my fire service career.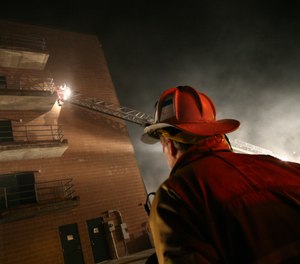 Six and a half years before that, I made the leap from Mineral County (West Virginia), where I served as emergency manager. And six years before that, I had jumped off that PGFD ledge – the first time! (Are you following the bouncing ball?)
As I pack up my office in Highlands County, Florida, this week – today being my last day as public safety director – and jump back into "retirement," it seems prudent to reflect not only on the job but also on the act of retiring, what we leave behind when we close a chapter, and what we're ready 'to do'.
"If you build it …"
Any chief who has been given the opportunity to build and improve a department can hopefully look back at a long line of successes, albeit some regrets as well; it's only natural. That's certainly the case for me here at Highlands County Fire Rescue. Shoot, four years ago, there was no Highlands County Fire Rescue. There were 10 independent volunteer fire departments and a county "fire service" that held the statutory responsibility together. And EMS? Completely independent from fire – in some cases, "never-shall-the-two-meet" was an apt description of the relationship.
"Mold this into a county combination fire-rescue system," they said. "OK" was my reply – and the rest is history.
Having built a system from the ground up has been both challenging and rewarding. We've moved from the 12 independent entities mentioned above into one combination fire-rescue system, having substantially implemented all but a few of the 33 recommendations made by a Fitch & Associates report to the County Commission in 2017.
With the addition of new 24/7 fire staff, engines, ambulances, plus consolidation of fire and EMS, several construction projects underway (a couple done), a volunteer length of service award program (LOSAP) and fuel stipend established, and a union contract negotiated, HCFR is well on its way to becoming a more mature paid and volunteer combination system.
This may not sound like much to the average firefighter out there, but that's all in the past three years. There's so much bifurcated recordation of history before 2018, that providing a cohesive transition assessment is more difficult than one might think.
Leadership transitions
I'm finding the transition to a new director more challenging than I expected, not for any nostalgic reasons, but for the nuances of history that don't exist. In a typical transition, there will be detailed history to turn to, helping guide not only the new director's orientation but also providing a window to the past. There is little historical data to provide our new director and no previous transitions to refer to – and therein lies a challenge.
The obvious topics of personnel and budgets, while consuming a large amount of administrative time, are probably the easiest to transition. A lot of data exists on these two topics, and a lot of other folks are typically involved in the daily management of both. Preparing a budget summary, or at least a copy of the approved budget, along with an accurate personnel list are the two most basic and important pieces of transition materials for chiefs to exchange. Add an analysis of the organizational structure, apparatus and facilities, and the rest of the organizational stuff is cake.
At a different level, but one equally important to budget and personnel, is an exchange that lays out the political landscape. And I don't just mean the landscape of elected officials. I've written before about the importance of chiefs realizing how much of a politician they really are, whether they like it or not. It's vital to convey as much as possible about those relationships and/or what that landscape looks like. Figuring out how to navigate the local political landscape to get the job done and keep both the community and elected officials engaged is a challenge worth mastering. Just like elected officials, every fire chief is different and, therefore, every relationship they build will manifest differently.
In the absence of a tremendous amount of historical organizational data, you should leave as much as possible for the new chief, like the budget documents, organizational staffing documents, pictures – and even some duct tape and a tape measure! I'll also leave the brownie mix box that one of the volunteer chiefs presented me when I arrived here three and a half years ago. The brownie mix was a metaphor to support a new fire assessment in the county, where the commissioners were struggling to approve an increase. More specifically, the brownie recipe represented the tens of thousands of brownies that would be necessary for the bake sale to support the fire department at the level it needed to be, if they didn't approve the assessment. And then there was the jar of syrup someone sent me to represent the "sticky wicket" I was getting into. I appreciated object lessons for sure and saved them both as reminders of the past – and will pass them along to my successor.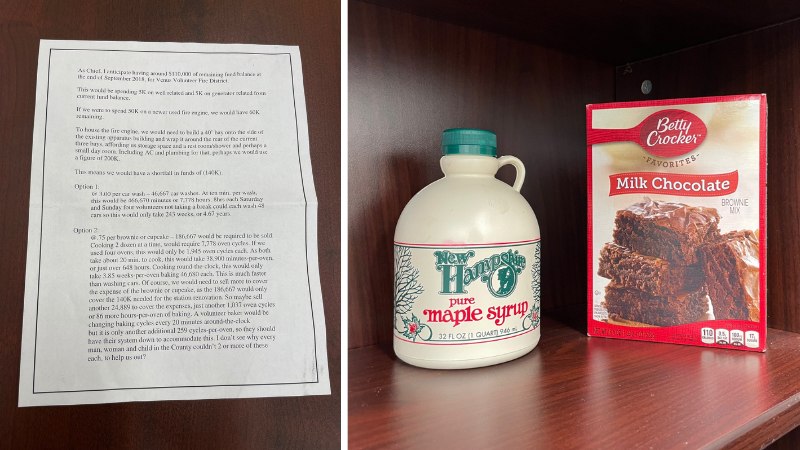 On a final note on this point, in any transition, especially a "peaceful" one, it's critical that the troops hear from the outgoing chief about not only pride and motivation for the team, but also about the expectations and excitement for the future. Change is the one constant – many people don't like it, but most of us know it is necessary. Introducing new command with a hopeful message will help foster an opportunity for positive growth. The fears of change are real for those who fear it, but the heeded opportunities for success will always be more powerful.
Making the call to exit
All leaders want to be successful in their roles. And while success is certainly in the eye of the beholder, success is ultimately the energy that drives high-performing organizations and their chiefs. And as intoxicating as the power of success can be, one of the most difficult things to reconcile for chiefs who are considering retirement is the determination of when "enough is enough."
If you are fortunate enough to make it more than a year or two, you're likely having that positive impact, and will likely be able to set your exit on your own terms. Presuming you had a progressive mandate, if you can truly say that the service to your communities has improved, and that conditions for the men and women in the department are better than when you took over, that's success. The decision on timing to leave is hopefully a personal one. Unless the decision is out of your hands, only you know the factors that impact your decision.
Lifelong learning continues
We come to work every day because it's in our blood. I've talked to many firefighters and chiefs over the years who were on the cusp of a retirement decision yet had no idea what they were really getting ready to do. The notion of sitting in your rocking chair facing west sounds idyllic to some; however, the reality for those of us who are driven, Type-A personalities is that rocking chair crap will only last about a month.
The good news: You can continue to be a lifelong learner. You can serve a new purpose.
What does the phrase "lifelong-learner" mean in retirement? I suppose the answer to that will depend on what the word "retirement" really means in that phase of your life.
I've "retired" three times now, although only one actually results in a check. Yet each time I've retired, the opportunities for writing, podcasting and lecturing have continued – including now, as I continue to serve as executive editor at FireRescue1 and FireChief.com. And the opportunity to be involved with various national and international fire service organizations allows for lifelong learning to fit my history and my future.
What's your purpose?
While ensuring there's an orderly transition of power is very important for any organization, don't forget about your personal well-being, too. Making sure you truly know what you're going to do after that transition is critical – figuring it out long before the transition actually begins is the real challenge. Think about how you will spend your time 'now' – specifically in your new purpose.
So, are you REALLY ready to retire? What will your purpose be?