IAFC looking for Fire-Rescue International ambassadors
The ambassadors will promote participation at FRI 2018 and attend the conference for free
---
By FireRescue1 Staff
DALLAS — The International Association of Fire Chiefs is looking for ambassadors to promote attendance at the 2018 Fire-Rescue International conference.
Ambassadors will be able to attend the 2018 FRI conference for free in exchange for promoting the conference to their colleagues through social media and regional events. Marketing materials and information will be provided, but the goal is for ambassadors to use their "voice" to get the message out.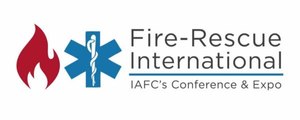 To be an ambassador, IAFC says you must be "outgoing and willing to share the value of FRI with others."
IAFC added that the application "should reflect a level of professionalism, grammar and critical thinking."
The deadline to apply for an ambassador position is Nov. 17, 2017. The applications will be reviewed by a panel of judges, and the winners will be notified in December.
Travel, lodging and other expenses are not included.
About the International Association of Fire Chiefs
The IAFC represents the leadership of firefighters and emergency responders worldwide; a powerful network of nearly 12,000 fire chiefs, chief officers, company officers and aspiring fire and emergency service leaders who are the world's leading experts in firefighting, emergency medical services, terrorism response, hazardous materials spills, natural disasters, search and rescue, and public safety policy.