PRESS RELEASE
Smeal Fire Apparatus Co. Appoints Interstate Emergency Vehicles as Dealer for Northern Illinois
---
SNYDER, NEB. (August, 2014) Smeal Fire Apparatus Co. today announced that Interstate Emergency Vehicles has been named the authorized sales and service dealer for Smeal® and Ladder Tower Co. (LTC™) brand fire apparatus and products for northern Illinois. Included in this territory are the Illinois counties of Boone, Bureau, Carroll, Cook, De Kalb, Du Page, Grundy, Jo Daviess, Kankakee, Kendall, Lake, La Salle, Lee, McHenry, Marshall, Ogle, Putnam, Stephenson, Will, and Winnebago.
Interstate Emergency Vehicles has been in the fire and emergency industry since 2004, specializing in emergency vehicle sales and service, including fire apparatus and ambulances. It is led by Ed Orolin, a former firefighter and fire chief, with more than 24 years in the fire service. The company has 11 experienced sales people, service technicians and office staff. Their 6,000 square-foot service facility and headquarters are located in Joliet, Ill.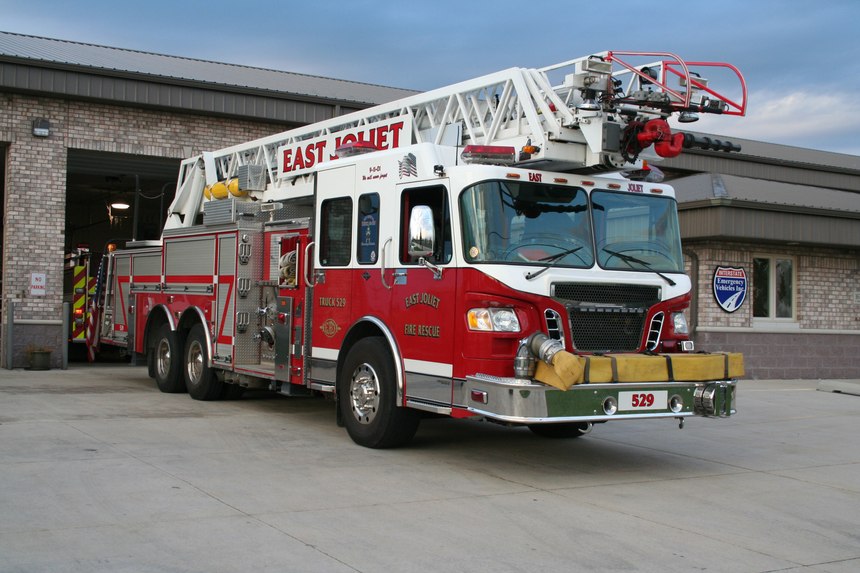 "We are extremely pleased to welcome the Interstate team to our sales and service distribution team. Similar to Smeal, they pride themselves on their responsive service, knowledge of apparatus technologies and configurations, and philosophy of always putting their customers first," said Jeff Wegner, Smeal's Vice President of Sales.
"We couldn't be more excited to bring the Smeal and LTC apparatus to our customers. Their lineup includes the largest selection of aerial models in the industry, including the TeleSqurt® Boom-Ladder, Squrt® Boom and Snorkel® Articulating Platform. Their full line of aerials has provided exemplary reliability, performance and value to fire departments for decades, as have Smeal's pumper products," said Orolin. "The future of Interstate Emergency Vehicles is very bright because Smeal and LTC allow us to provide the selection and quality that our customers deserve and have come to expect from our company."
Visit www.interstateinc.us for more information.
Smeal Fire Apparatus Co.
Smeal Fire Apparatus Co., including US Tanker Fire Apparatus LLC and Ladder Tower Co., is recognized as a premier manufacturer, inventor and innovator of customized fire apparatus. The company offers a full line of custom and commercial pumpers, rescue pumpers, mini and rescue pumpers, stainless steel tanker / tenders, aerial ladders, platforms, TDA's, wildland, and urban interface vehicles. Smeal is
committed to leading the industry in high quality fire apparatus, delivery times and customer experience. Smeal sells its products worldwide and is based in Snyder, Neb. To learn more, visit smeal.com