PRESS RELEASE
Ziamatic Corp. Introduces a Retractable Step for Tilt Cabs
---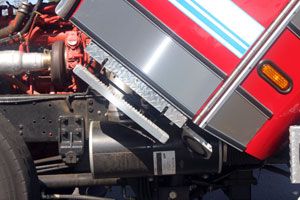 Yardley, PA – Ziamatic Corp. (Zico) presents the latest addition to the QUIC-STEP line of vehicle steps: Retractable Vehicle Step, Model VS-20-5. Requiring only a 24"W x 9" D mounting surface, the VS-20-5 fits in the smaller, more restrictive spaces that most other steps can't, making it the ideal choice for tilt cabs and other apparatus with depth limitations such as air filters. It's built tough, made from high strength aluminum alloy and steel to withstand the wear and tear of the fire service, while providing an optimal stepping distance to reduce the wear and tear on you.
The VS-20-5 may be wired to the door interlock system to automatically extend when the door is opened and retract when the door is closed. Powered by a 12V electric actuator, the step features a patented over-center locking mechanism to hold it extended rigidly in place.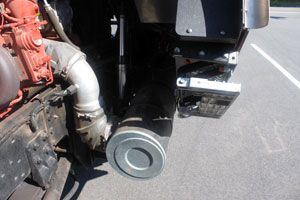 Powder-coated and plated for corrosion resistance, the step features a 20"W x 5" D non-skid stepping surface with a 6" drop and sustains a static load of 500 lbs. The VS-20-5 deploys in under two seconds and may be retrofitted onto existing apparatus.
NFPA 1901-09 compliant. Available now. List Price: $1178.60. For more information please call 1-800-711-FIRE or visit www.ziamatic.com.
To view a video, visit www.facebook.com/ziamatic or www.youtube.com/ziamatic.
About Ziamatic Corp.
Ziamatic Corp. (ZICO) was founded in 1958 with the intention of providing the men and women of the fire services industry with products that make their profession safer and easier. Over 50 years later Zico remains a leader in SCBA bracket and ladder rack technology. For more information, please call 1-800-711-FIRE or visit www.ziamatic.com.

Request more info from Ziamatic Corp. (ZICO)
Thank You!