Photo of the Week: 'It takes your team to be successful'
Chesterfield County Fire and EMS trainees are pushing each other in their last week of EMT training before beginning fire school
---
Calling all fire photographers: FireRescue1 wants to see your pictures! The next time you come across something inspiring, take out the camera and submit it to FireRescue1! Just remember to include your name, agency information and brief background information on the picture.
Chesterfield County Fire and EMS posted an update on Career Recruit School #61 trainees, who are in their last week of EMT training and are about to take their test. The recruits have been preparing physically and mentally every day for fire school.
"This job can not be done alone. It takes your team to be successful. It takes the person to your right and left to give ALL THEY HAVE right along with you to succeed," a Chesterfield County Fire and EMS post noted. "Keep working hard! Keep pushing each other! Be proud! Be excited! You are now part of the best job in the world. Never forget how bad you wanted this job, and how hard you worked to get here!" 
Read next: After the Pomp and Circumstance: There is so much MORE to learn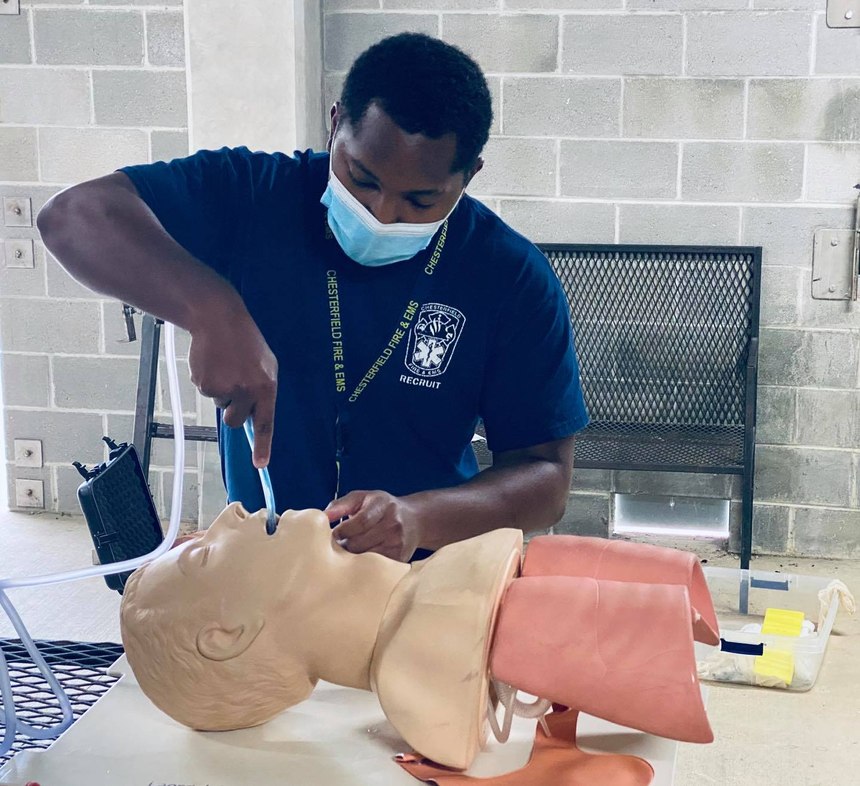 Request product info from top Fire Education companies
Thank You!