Chief Conversations: Fire service leaders explain the industry trends every firefighter needs to know
Chief Marc Bashoor learns the up-and-coming trends in fire service innovation, technology and communication from leaders at Fire Rescue International
---
This video series is brought to you by Globe and MSA
By FireRescue1 Staff
Research, incident data and communication from fire departments to product manufacturers is accelerating the rate of change in the fire service. Because of this, today's fire chief has more responsibility than ever to learn about industry trends and communicate advances to their firefighters.
Chief Marc Bashoor, Fire Chief and FireRescue1 executive editor, met with industry leaders and manufacturers at Fire Rescue International to learn what the future looks like for the fire service in terms of federal funding, technology, firefighter safety and communication.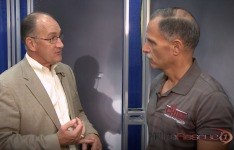 U.S. Fire Administrator G. Keith Bryant discusses the six-year reauthorization of the Assistance to Firefighters Grant (AFG) and SAFER grant programs approved by President Trump.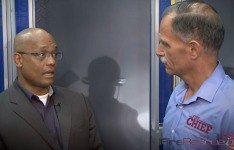 Virginia's Fairfax County Fire Chief John Butler speaks about the influence of the milennial generation on older industry professionals, in a reverse-mentorship capacity, particularly due to their fluency with technology.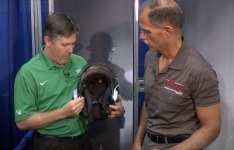 Eric Buzard, fire service marketing manager for MSA, discusses the features in the new MSA Cairns XF1 helmet, from multiple adjustment points, to easily removable soft components, as well as integrated lighting and communications.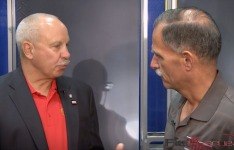 Hank Clemmensen, past president, IAFC, and FirstNet consultant talks with Chief Marc Bashoor, FireRescue1 executive editor, about what fire chiefs need to know about FirstNet and how to get where they need to be to onboard.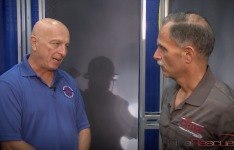 Fire Department Safety Officers Association Executive Director Rich Marinucci emphasizes that the primary goal of the FDSOA is to provide programs that make being a firefighter safer, whether it's on the fireground, or through maintaining their health and lifestyle.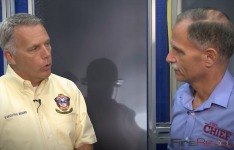 Kingman D. Schuldt, CFO, president of the IAFC's Southeastern Association of Fire Chiefs, and chief, Greater Naples Fire Rescue District, FL, discusses the hot button issues in the Southeast division, which reflect the core values in the greater fire  service: cancer  presumption, mental health and wellness, PTSD, safe haven for newborns and fire prevention.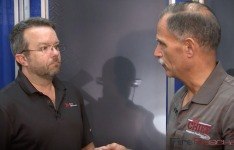 Brad Harvey, senior application engineer at 3M-Scott, touts the company's extensive research and development program, and how they are offering different solutions to industry problems by reframing the questions.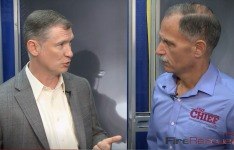 Spartan Chief Operating Officer Tom Ninneman touts Spartan apparatus features, from the steps up into the rig, to the width of the doors and additions to the advanced protection system, which includes the biggest frontal airbag in the industry.