Saw Armor, LLC Announces Availability Of Our Protective Plate for Stihl MS 460/461 Rescue Saws
---
Leesburg, VA - Saw Armor, LLC is pleased to announce the availability of the Saw Armor protection plate for Stihl MS 460 and 461 Rescue saws. Most Fire Departments use chain saws for roof ventilation, and many of these are the Stihl MS 460/461 Rescue units. Saws stationed on fire trucks are subjected to a very harsh operating environment. The Saw Armor protective plate helps to keep the underside, fuel tank and rear handle areas protected during their service life.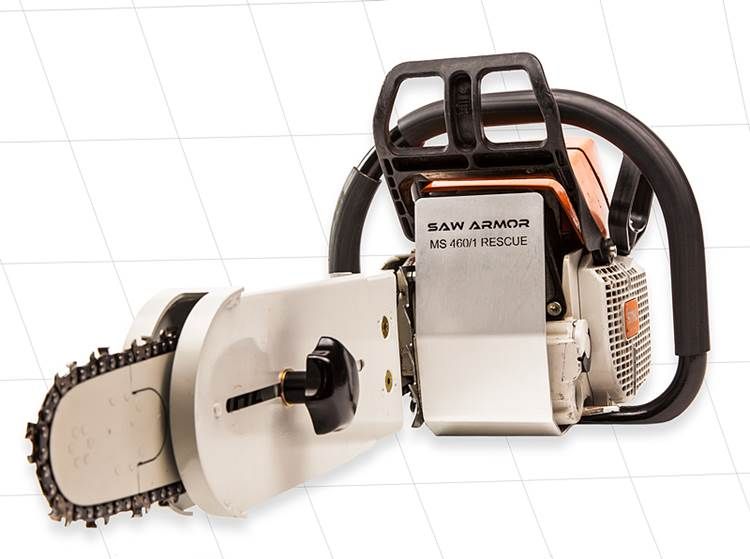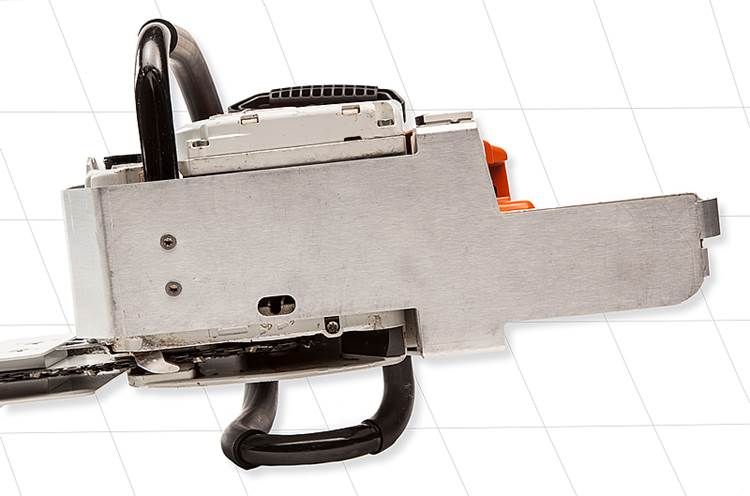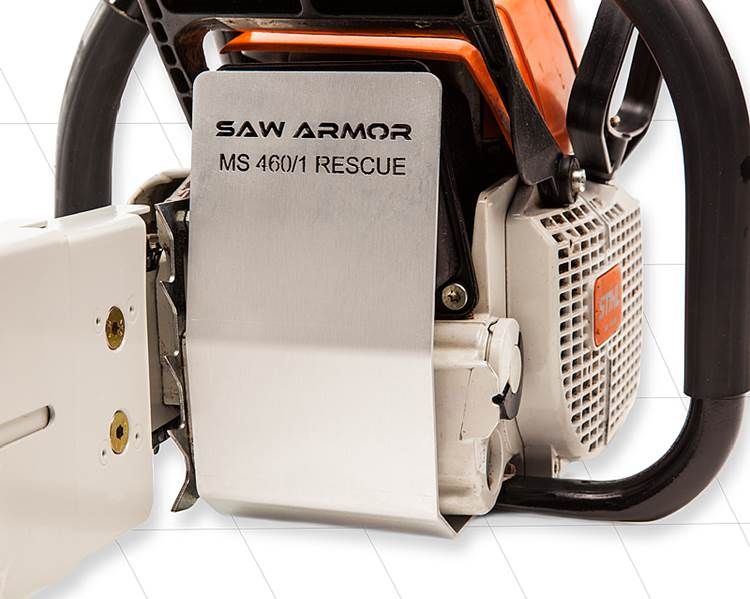 The patent pending Saw Armor(™) protective plate for the Stihl Rescue saw is a custom made from high quality 1/8" thick aluminum. It provides protective coverage for the rear tank handle, side of the fuel tank, underneath of the crankcase and the frontal area of the saw including the muffler.
The plates have been designed in an ISO 9001:2008 facility, are precision cut by laser, bent to shape and finished with MIL-SPEC Iridite treatment. The plate is attached to the host unit with high quality, flat head stainless steel STS thermplast Torx T30 screws made in Germany. The installation process takes minutes and once completed, the saw is immediately ready for service. 
Information regarding the Saw Armor solution for Stihl Rescue Saws are available online at www.sawarmor.com and a growing number of dealers in the US.  For questions, to buy Saw Armor, or to become a dealer, please contact tom@sawarmor.com
Saw Armor, LLC is not a STIHL dealer, and has no business relationship with STIHL USA. Trademarks shown in this press release are property of their respective owners.