Saw Armor, LLC Announces Our Ventilation Saw Powered By Dolmar PS-6400W & Protected By Saw Armor Plate
---
Leesburg, VA - Saw Armor, LLC is pleased to announce the availability of our Ventilation Saw, powered by a Dolmar®  PS-6400W powerhead with HD Air Filter, equipped with a Cannon Bar®, Rapco Terminator Chain® and the patent pending Saw Armor(™) protective plate.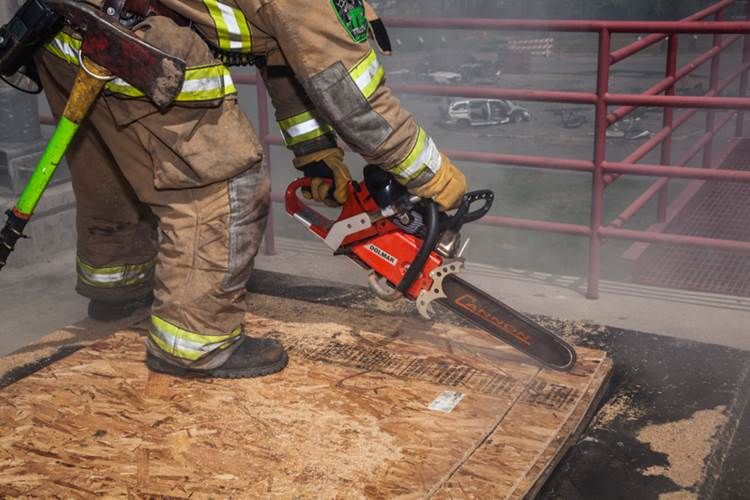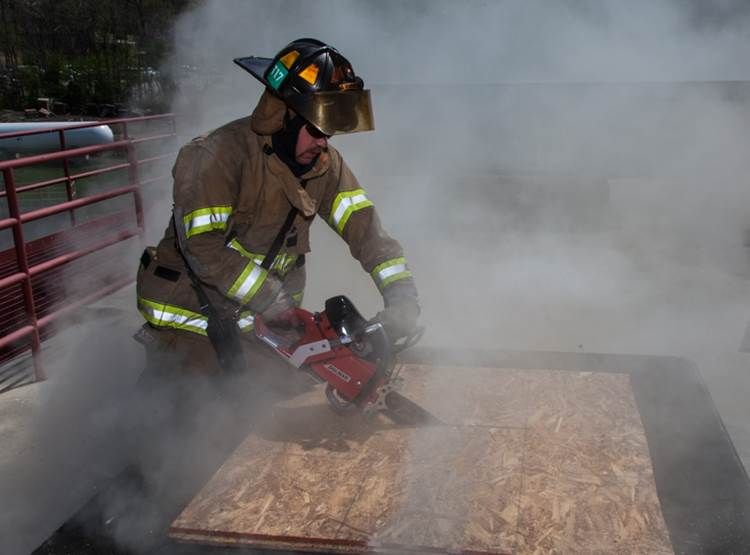 Tom Bendien, President of Saw Armor, LLC said "We have been working with several fire companies that have expressed a need for a more economical and lighter ventilation saw and one which incorporates the Saw Armor protective plate system. Our field tests have shown the value of the Saw Armor, LLC designed solution. Fire fighters particularly like the quick handling nature, high power to weight ratio and balance of our saw. The Saw Armor plate helps protect the saw while on duty on the roofs of buildings, on the ground at the fire and in transit in apparatus compartments."
Kentland 33 in Maryland is the first company in the USA to have deployed the Dolmar powered saw on their rescue truck, and other departments are in process of evaluating the unit. See news story on http://sawarmor.com/news.htm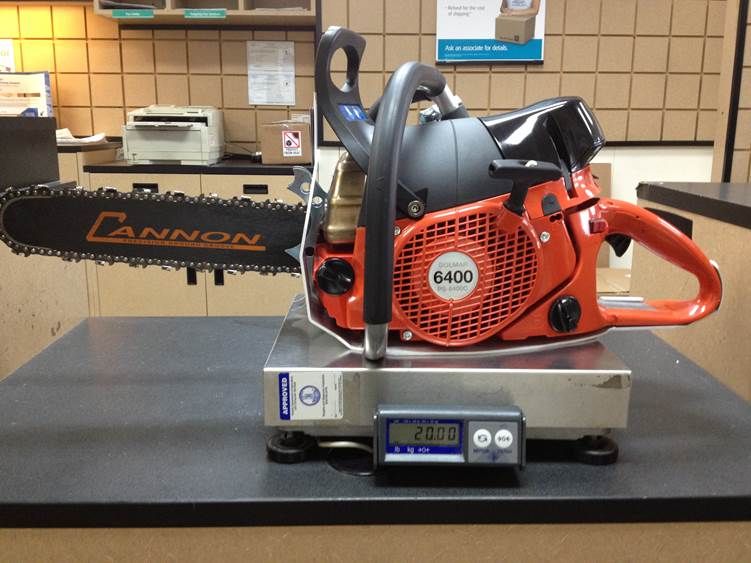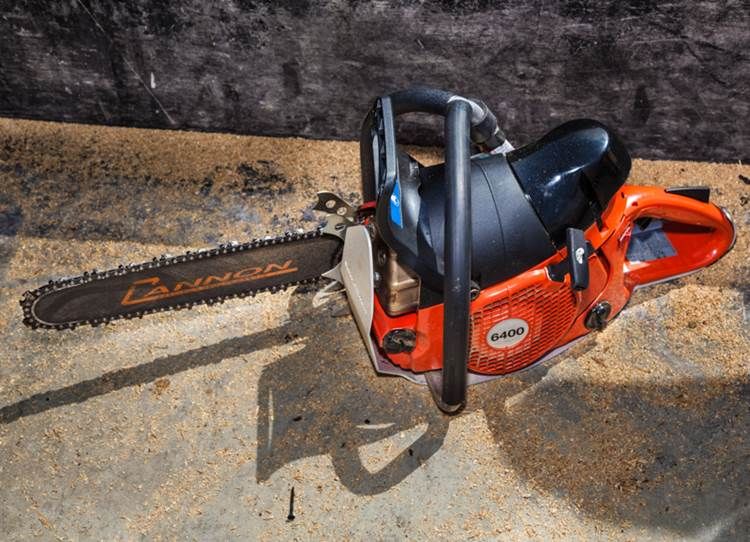 The Ventilation Saw from Saw Armor, LLC includes the high torque 4.7 BHP Dolmar PS-6400W powerhead with full wrap handle, Dolmar HD air filter, Cannon hardened steel solid cobalt tip bar, Rapco Terminator Carbide Chain, and of course, the patent pending Saw Armor protection plate. The total package (dry weight) tips the scales at a mere 20 lbs. This is several pounds lighter than other ventilation saws on the market today. The powerhead is completely stock and parts and service are readily available from Saw Armor, LLC and over 2,200 US Dolmar dealers and www.dolmarpowerproducts.com. We also provide service for the bar and chain systems, and this can also be obtained from Cannon and Rapco dealers. The list price for the saw assembled as shown in the photo below is $1,199 complete with toolkit.
For more information go to www.sawarmor.com or email tom@sawarmor.com