Should you conduct social media screenings when hiring firefighters?
Using social media to research potential firefighter candidates could cause problems for your department
---
We're currently reviewing candidates for an open firefighter position. I'm one of the officers who will be part of the interview process. Is it OK for me to look up the candidates on social media to see what's out there about them?
First of all, the hiring process for any position with any employer is complicated by a variety of laws and requirements, some of which may come as a big surprise to those not trained in human resource law. That goes double for governmental positions such as firefighters, where even when the employer does everything right, they may face the scrutiny of a lawsuit by an unsuccessful candidate. It is therefore vitally important to follow your department's guidance on interviews. When serving on an interview panel, do not do anything that you have not been instructed to do by those responsible for organizing the interview process.
Secondly, the use of social media in the hiring process is risky and should never be done in a casual manner. There are certain questions employers are prohibited from asking a candidate. The reason for that is employers are prohibited from using certain criteria to evaluate candidates, such as the applicant's race, sex, nationality, age, disability, religion, or pregnancy status. When an employer asks for certain information, there is an assumption the information will be used in making the selection decision. Therefore, when you conduct the interviews, you more than likely will be given carefully drafted questions to ask, or at a minimum will be instructed not to ask questions about a candidate's race, nationality, age, disability, religion, pregnancy status, or a host of other topics.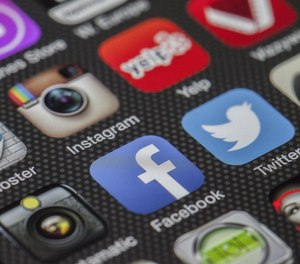 What does this have to do with social media? By looking at a candidate's social media account, an employer may inadvertently discover a variety of factors it is prohibited from considering, including a candidate's race, nationality, sex, age, disability, religion, or pregnancy status. Consider a situation where an employer is down to two candidates for one position. Candidate A is a male, candidate B is a female. If the employer learns through social media that Candidate B is pregnant, and she is not selected, the assumption will be that the employer illegally considered her pregnancy in making its employment decision.
Flip the script. Let's assume the social media review discloses that Candidate A is a cancer survivor, and he is not selected. Once again it will be assumed that the employer illegally considered a candidate's history of having a disability in making its employment decision.
These two scenarios demonstrate why an employer cannot ask questions during an interview about a candidate's pregnancy status or medical history. The very same issue arises when an employer obtains the same information in a different way such as via social media.
One final comment on the use of social media to evaluate a candidate's background. There are third-party services that can perform a social media background investigation of a candidate, and only provide the employer with information it is legally allowed to consider, such as involvement in illegal activities, lack of maturity, etc. These services tend to be expensive because of the expertise and time required.
The bottom line: Social media background checks are not something an individual interview panelist should be doing themselves. They may not even be advisable for any employer as part of a hiring process.