May 2008 Product Round Up: Vehicle Equipment
---
end picture FireRescue1 is focusing on news and information about Vehicle Equipment products throughout the month of May, 2008. Check out some of these great Vehicle Equipment products currently on the site: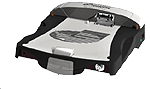 Gamber-Johnson Introduces the Industry's First Magnesium Docking Station

In business since 1954, Gamber-Johnson is the undisputed market leader of rugged docking stations and vehicle mounts (Mobile Device Accessories: Global Market Demand Analysis, VDC, June, 2007), and a member of the Leggett & Platt Commercial Vehicle Products (CVP) Group. Customers of all sizes – state and local governments, transportation, field service organizations, and mobile professionals – rely on Gamber-Johnson's vehicle mounting systems and docking stations on a daily basis and associate the Gamber-Johnson name and products with quality, safety and reliability. As a result, Gamber-Johnson vehicle mounting systems are installed in thousands of fleets worldwide For more information on the Magnesium Docking Station, visit Call Gamber-Johnson at 1-715-344-3482 or visit online at www.gamberjohnson.com.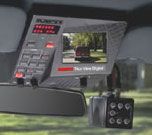 MPH Industries Provides in-Vehicle Video Solutions

With the True View Digital DVD you can record your department in action. The True View Digital DVD uses specially-designed industrial-grade DVD recorders developed for the in-car video market. The industrial-grade recorder has an exclusive mounting technology to keep the DVD secured during the harshest driving conditions. Keep records of every call for firefighter safety and future training. Call MPH at 1-888-689-9222 or visit www.mphindustries.com.

Storm King Mountain Offers Vehicle Burnover Protection

Storm King Mountain™ announces advanced vehicle burnover protection. Storm King Mountain has developed a fire wrap for lines and hoses that allows installation without having to remove the original line. Robust thermal insulating performance allows even plastic air lines to be protected from heat and direct flames in wildfires. You can reach Storm King Mountain at 1-805-484-7267 or visit their Web site at www.stormkingmtn.com.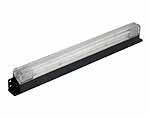 Havis-Shields Provides Hi-Tech Vehicle Lighting Solutions

Havis-Shields introduces the new "Cold Cathode" compartment light, another lighting technology breakthrough! The super efficient cold cathode fluorescent technology features a nearly endless 18,000-hour lamp life, and draws only 0.6A. It has a low profile, space saving design — perfect for roll-up door, interior cab, and storage compartment applications. Plus, it's waterproof and has a high-impact lens. The Cold Cathode compartment light includes a five-year complete fixture warranty. Contact Havis-Shields at 1-800-524-9900 or visit www.havis.com. 

Intec Video Provides a Wide Range of Rear View Camera Solutions

Backing Accidents should be the last thing your crew should worry about when racing to a scene. If you are looking for a better way to safely operate your fire vehicles, Intec Video has some excellent rear view camera options to increase Firefighter Safety and efficiency. Intec Video Systems rear vision safety cameras offer operators the widest field of view available, eliminating blind spots and providing a sense of security. You can reach Intec Video at 1-800-468-3254 (west) or 1-800-522-5989 (east) or visit their Web site at www.intecvideo.com.

Grafix Shoppe Provides Custom Vehicle Graphics

Grafix Shoppe is an excellent source for all types of graphics for your Fire Department's vehicles. Grafix Shoppe can help you maintain a consistent look across all vehicles in your fleet by modifying your design to fit them all. Grafix Shoppe is prepared to mark a ladder, pumper, rescue unit or staff vehicle. If you're after a contemporary look, check out our Staff Vehicle Kits. Want a more traditional look? We can supply you with real 22kt gold leaf lettering made with SignGold films, and with a variety of fire emblems and crosses. And for yet another option, consider having us produce a completely custom design for you. Contact Grafix Shoppe at 1-888-683-9665 or visit www.grafixshoppe.com.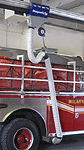 MagneGrip's Unique Exhaust Removal System is Easy to Use

The unique MagneGrip system draws ambient air into the nozzle to lower exhaust emission temperatures. The nozzle detaches quickly and easily and is easily reattached when the vehicle returns to the station. The MagneGrip exhaust extraction system is the only system that will capture and remove 100% of toxic diesel emissions, while still being easy to use and maintain. You can reach MagneGrip at 1-800-875-5440 or visit their Web site at www.magnegrip.com.

For more information on Vehicle Equipment products, visit the FireRescue1 Vehicle Equipment Product Section at www.firerescue1.com/fire-products/vehicle-equipment.

Request product info from top Fire Light Bars companies
Thank You!