Safe Life Defense unveils the First Response Vest and Enhanced Multi-Threat NIJ iiia+ Body Armor
---
LAS VEGAS — With the release of their new First Response Vest, Safe Life Defense has solidified as the brand specifically for EMS. Based on their commendable mission, to protect and save lives, they are now creating a line of vests to protect the elite group of men and women who are first responders.
Through customer feedback and The Guardian Angel Program (their corporate body armor donations), Safe Life Defense saw there was a huge need in the EMS community for body armor.
President Nick Groat discusses the overwhelming need to protect EMS: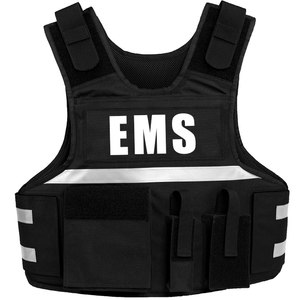 "Safe Life Defense started with the mission to keep people safe with quality body armor. It was very concerning to me that EMS personnel were going unprotected. Our society doesn't necessarily view EMS as a dangerous job, but those brave people deal with a much higher threat level than most people realize – and they do it to save lives. I knew I wanted to do something specifically for first responders, and creating a vest for them quickly became the priority of Safe Life Defense."
The new Safe Life Defense First Response Vest was created to refresh and modernize protection for first responders. Their new carrier design shows Groat's ability to concentrate on the little details that make Safe Life Defense the most comfortable and versatile body armor on the market.  First, they took everything from their classic best-selling concealable vest – bullet, strike and slash resistance – and created a carrier with features that perfect the traditional EMS carrier. It has everything a first responder would need, thoughtfully designed. It contains details such as recessed Velcro so that patches lay flat, a radio pocket that can also accommodate magazines, an engineered cut for unrestricted movement, and – this is where Safe Life Defense shines – the ability to fully customize YOUR vest to YOUR needs. On the Safe Life Defense website, they have an area to create your own carrier with multiple options such as color, style, patches, and reflective materials which allows for a high level of customization while remaining extremely cost effective.
President Groat knew that versatility would be the key to a superior EMS carrier:
"First Responders, especially EMS, have to be prepared for anything. The stories that our EMS clients have shared with me really impacted Safe Life Defense and our new First Response vest design. Their job is all about thinking fast, and expecting the unexpected. It made perfect sense then, to create a customizable vest so that first responders can get what they need for their job. They encounter such a variety of situations where they need multi-threat protection – they need body armor that can keep up with them."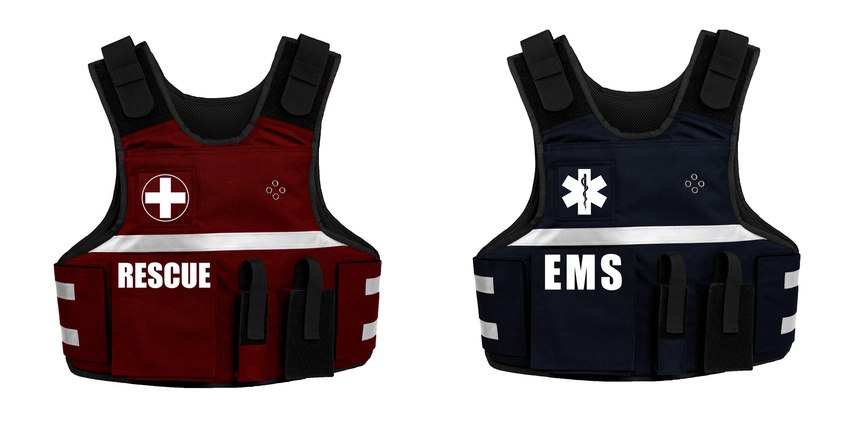 The result? A superior carrier and a vest design ready to protect the wearer from anything and everything.  But wait, Safe Life Defense isn't done yet. They just started pre-orders on a NIJ level iiia+ version of their First Response vest. The NIJ rating iiia+ is unheard of in soft body armor, and Safe Life Defense is excited to unveil their exclusive new technology. Dubbed the "Enhanced Multi-Threat" vest, it provides bullet, strike, slash and stab resistance in addition to special ballistic threat protection. (It stops Liberty Civil Defense 9mm & FN 5.7×28 40gr with nearly nonexistent backface deformation!) Currently the Safe Life Defense Enhanced Multi-Threat level iiia+ vest ONLY soft body armor on the market to achieve this extreme level of protection, leading the future of personal safety.
To learn more about this exciting new body armor, you can visit their website at SafeLifeDefense.com or email President Nick Groat personally at Nick@SafeLifeDefense.com. Safe Life Defense considers the feedback from their first responders instrumental in shaping their company, and they love to hear from their clients. They plan to save lives and shape the future of safety, and they want you on their team.
About Safe Life Defense
Safe Life Defense makes the only bullet, strike and slash resistant vests on the market! At only $399, our high-quality concealable vests are incredibly affordable. With full side protection, our vests offer 15% more coverage than our competitors! Sizing is available from S-XXXL to fit nearly all body types. For those who simply cannot afford the protection they need, we provide our armor at no cost through the Safe Life Defense Guardian Angel Program.

Request more info from Safe Life Defense
Thank You!