Kentucky's new mental health bill isn't perfect, but it's a step in the right direction
House Bill 562 allows 48 hours of time off post-critical incident, but issues of messaging and pay are vital to ensuring firefighter support
---
In June 2022, Kentucky Gov. Andy Beshear signed House Bill 562, which supports mental health for first responders. The bill states, "Any firefighter involved directly in a critical incident may take up to 48 hours of leave immediately following a critical incident."
Critical incident in this case is defined as, "any event that has a stressful impact sufficient enough to overwhelm a firefighter's usual coping strategies." This may include (but is not limited to) incidents like:
Fire or vehicle crashes resulting in serious death or injury
Incidents involving multiple deaths or child deaths
Death of a partner or colleague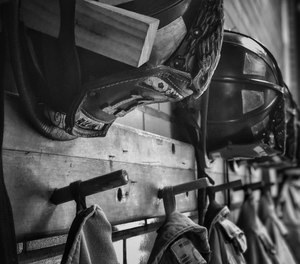 To clarify, the bill does not require firefighters to take off 48 hours every time a critical incident occurs. The bill simply gives them the option, if they feel the need, to request up to 48 hours of leave that would begin immediately following the shift during which the critical incident occurred.
The good news
The bill can be seen as a victory for several reasons:
Firefighter mental health is being prioritized at a state level;
It signifies public acknowledgement that critical incidents can have significant impacts on firefighters;
The firefighter is given power over their own wellness to decide what they need; and
This is not a "one-size-fits-all" policy but rather recognizes individual differences.
However, the bill is not encompassing of all the potential questions or issues that might arise.
5 further considerations
As Kentucky departments adopt this, there are several factors that they will need to consider further to ensure that the bill is in fact beneficial and supportive to all the firefighters who utilize it following a critical incident.
1. The messaging from leadership and supervisors is critical: This can be the difference between encouraging firefighters to take care of themselves so they can complete a long, healthy career or promoting a stigma that is having fatal impacts on firefighters. The hope is that the department, from the top down, uses messaging that conveys the sentiment that we all deserve time to rest and heal after our most difficult calls, and this is an important time for us to support one another.
2. The leave is not required to be paid: Whether this time is paid time off is left to the agency to determine. If they decide to leave it unpaid, firefighters will continually be forced to choose between their immediate mental health needs and their financial responsibilities. Delaying care that is needed only exacerbates this problem. So, not encouraging and financially supporting leave to be taken right when it is needed could actually lead to greater challenges and financial burdens for the department down the road (e.g., more sick leave, more medical leave, workers comp, early retirement).   
3. There is no recommendation for support during these 48 hours: Support is essential during challenging times, especially following an impactful critical incident. Encouraging a member to take off 48 hours, only to find themselves without support and socially isolated, could be counterintuitive to their healing. Departments can consider creating supportive policy or procedures that will be triggered when someone initiates this leave (e.g., peer support follow-up, lists or links to all available resources with encouragement to reach out, providing information on best practices for wellness after a critical incident).
4. What happens during these 48 hours matters: Engaging in negative coping behaviors (e.g., alcohol, drugs, impulsive behavior, junk food, isolating, spending too much time online) has the potential to make an individual less able to cope with the experience of the critical incident. Members can best support their own resilience, or ability to bounce back from an incident, by engaging in things that give them a sense of control, enjoyment, and that are healthy ways of coping (e.g., talking to a trained professional, exercise, time in nature, healthy eating, quality sleep, time with loved ones). 
5. There is nothing magic about 48 hours: Though firefighters can choose to take less time, or no time at all, it is important to also appreciate that some people may need more than 48 hours off. This may be to further process the event, engage in positive coping, or even seek treatment. Gov. Beshear reports that the 48 hours "allows first responders to seek mental health care after a traumatizing incident at work." Depending on what services are available to them and where they live, there's no guarantee they will be able to initiate services so quickly, especially since many therapists today have long wait lists.
A step in the right direction
Though there are further considerations for departments to address to ensure the bill is supportive to their employees, it's great to see such a bold and much-needed move in the right direction for firefighter mental health. This bill sets the stage for all the departments in Kentucky to show that they care about keeping their employees healthy and well. If adopted, promoted and implemented in the right way, I do think this has the potential to have positive ripple effects, like improved morale and the retention of good firefighters.