PRESS RELEASE
Georgetown Fire Department (MA) Announces Selection of Aladtec's FIRE Manager To Streamline Scheduling & Workforce Management
---
Implementing FIRE Manager improves efficiencies by integrating online scheduling, certification tracking, reports, payroll and personnel data.
Georgetown, MA - As Georgetown Fire Department grew, handling staff scheduling efficiently, and fairly, became a major issue. "We didn't have a formal system in place and as our transporting ambulance service grew, we needed to find a better solution for scheduling and payroll services that was within our budget. In the past I regularly heard concerns about the assigning of extra shifts," explains Chief Albert Beardsley, Georgetown Fire Department, Georgetown, MA. "Now, with FIRE Manager in place, we know how many hours someone has worked. When a shift opens up, we advertise the opening and are better able to make the decision for awarding the shift based upon an individual's cumulative hours."

This combination agency has coverage seven day a week with staff at the station from 6am to 9pm. From 9pm to 6am dedicated personnel are on call, responding from home when an overnight event occurs. Chief Beardsley says FIRE Manager is perfectly suited for this type of arrangement because the system is online and accessible anytime from anywhere.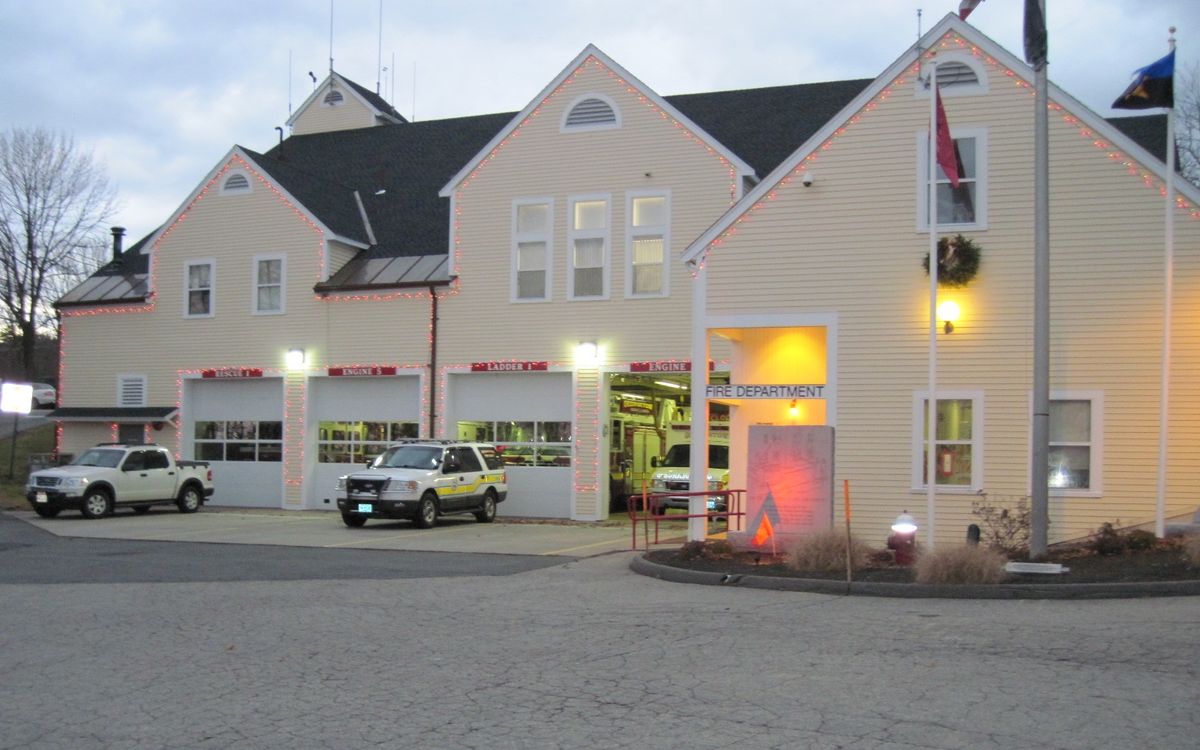 "Personnel can access FIRE Manager from home or anywhere else to drop a shift, accept a shift, or input their availability for the coming week," Chief Beardsley explains. "As an administrator, I really appreciate the ability to access the database for scheduling from wherever I am. The members of my Command Staff have the ability to access it too, so if something comes up they don't have to be in front of their PC to deal with the situation."

Chief Beardsley states the department saves at least 8 to 12 hours a month in scheduling man-hours. "Just the ability to pull a custom report alone saves us over two hours a week. With our old system there was a lot of manual transferring of data which opened us up for errors. Now, with FIRE Manager, the report is run in just two seconds and it is then easy to compare against the schedules for the period," Chief Beardsley adds.

The Georgetown Fire Department is currently having everyone input their credentials into the system which will allow the agency to track EMT, paramedic and CPR certifications. The FIRE Manager system will alert them when certifications are approaching expiration. They can also track other things such as vaccinations and even shirt sizes.

Justifying the expenditure of a new tool or service is always of concern, particularly when public safety budgets are shrinking. "Budgets are tight and I only spend money on items that will produce the best "bang for our buck". FIRE Manager is reasonably priced and when compared against man-hours used to set schedules and set payroll, it is well worth the investment," Chief Beardsley shares. "I'm also extremely pleased with the level of customer service exhibited. The folks with FIRE Manager have bent over backwards to assess our needs, making suggestions and coming through with answers to our problems. I am extremely impressed at the ease of use and FIRE Manager far exceeds my expectations."

Georgetown is located just 28 miles north of Boston in Essex County Massachusetts. The Georgetown Fire Department is a combination department responding to more than 1,200 calls each year covering a population of 8,500. The department responds to emergency medical calls, structure fires, motor vehicle accidents, and general rescue calls. Their 40 on-duty paid members are drawn from on-call members made up of nurses, bankers, engineers and a variety of other professionals from all walks of life.

About Aladtec, Inc.
Aladtec, Inc. is a proud provider of web-based software solutions for online employee scheduling and workforce management applications. The company's flagship products, EMS Manager and FIRE Manager, are leaders in the public safety sector. Together with their newest product, Zanager, they serve over 900 EMS agencies, fire departments, police departments and other businesses. Over 57,000 employees use Aladtec's online employee scheduling and workforce management products. Aladtec is headquartered just outside the Minneapolis/St. Paul metro area in Hudson, Wisconsin. For more information, visit www.aladtec.com.