Spotlight: WaterMax LLC set themselves apart with new firefighting weapon
The company introduces FireSuppress, a non-corrosive foam that reduces water damage and chance of injury
---
Company Name: WaterMax LLC
Headquarters: Plano, Texas
Signature Product: FireSuppress
Website: http://www.fire-suppress.com/
With over 90 years of experience, WaterMax LLC is excited to introduce FireSuppress. A firefighting tool developed with the help of cotton farmers and firefighters in California, Nevada and Texas, FireSuppress helps firefighters conserve water and limits exposure time while in the field, WaterMax LLC explains.
Where did your company name originate from?
All of our products are created around maximizing the potential of water. FireSuppress knocks outs fires extremely fast, reducing water consumption, chance for injuries and fire damage.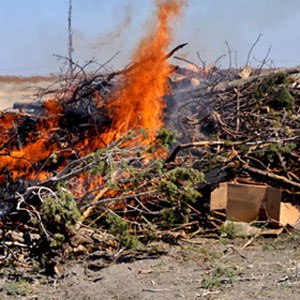 What was the inspiration behind starting your company?
Water is a precious resource. Every year we continue to see droughts spreading across the country, minimal rain fall and high temperatures. We really wanted to teach people about water consumption and how to maximize their water.
Why do you believe your products are essential to the fire community?
First, FireSuppress is essential to the fire community because it is fast-acting. FireSuppress puts out fires quickly and reduces water damage and injuries. Second, FireSuppress is a Class A and B Fire foam. Instead of a department having to buy two foams, they can reduce their cost and use just one foam. Lastly, it is non-corrosive. Most of the foams are corrosive and have to be changed and thrown out every couple of months. With FireSuppress, you can leave it in the truck until it is all used — saving fire departments money.
What has been the biggest challenge your company has faced?
Our biggest challenge has been teaching people about our new technology. Many companies have come before us with similar products that have made similar claims, but have not performed. We have to prove ourselves all the time that we are different and that our products do as we say.
What do your customers like best about you and your products?
They like that we are a small company. Our customers know they can contact us anytime and any day — we are here for them. They also know our products are unique and solve a major issue they are having. They also know we stand behind our products and we will do everything we can to help them.
What is the most rewarding part of serving the first responder community?
The most rewarding part is that we are really helping people.
Is there any fun fact or trivia that you'd like to share with our users about you or your company?
Many might be surprised that we are a 100 percent woman-owned company.
What's next for your company? Any upcoming new projects or initiatives?
We are very excited about attending the Fire World show in San Diego in February. It will be our first time attending.
Get more information by clicking here.