PRESS RELEASE
Introducing HERMES- Sniper Status Systems by G2 Associates, LLC
---
Dallas, Texas, Oct. 2013 – G2 Associates, LLC is excited to announce
the launch of HERMES- Sniper Systems, an Android based covert status,
targeting and communications systems through existing secure and commercial
tactical radio networks. The systems allows for unprecedented situational
awareness from the individual weapon system to the command.

G2 Associates, LLC developed HERMES under contract with Counter Terrorism
Technology Support Office under the Assistant Secretary of Defense (ASD) for
Special Operations and Low-Intensity Conflict (SO/LIC) and the nations top law
enforcement agency. The system builds upon G2 Associates, LLC NEMESIS
platform to integrate the individual weapon systems, Vectronix handheld optical
day/night laser range finders, for accurate location of friendly and hostile/subjects
on high resolution maps, covert communications, and transmission of imagery at
the individual weapon to command through existing secure and commercial land
mobile radios. The system is available for first responders, fire and rescue, law
enforcement, security firms, and military units.

Its fitting that as we remember the 12th anniversary of the terrorist attacks of
9/11, a day I will never forget, G2 Associates, LLC delivers the HERMES
Systems to the nations top law enforcement agency. The Hermes system was
designed to enhance mission effectiveness of tactical operations units - John
Robinson, President and CEO G2 Associates LLC.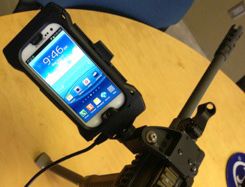 Features
Coordinated Precision Strike
Compact Full Feature Design
Android based
Smart Phone Sniper Unit
Tablets Command Units
Low Power
Picatinny Rail Mount
Quick Disconnect
Accepts Laser Range
Finder
Uses Existing Networks
PRC 152
Kenwood
Others
Wired or Wireless
Interfaces
Covert Communications
SMS Text
Photo Transmission
NEMESiS C4ISR
Windows Versions
Customizable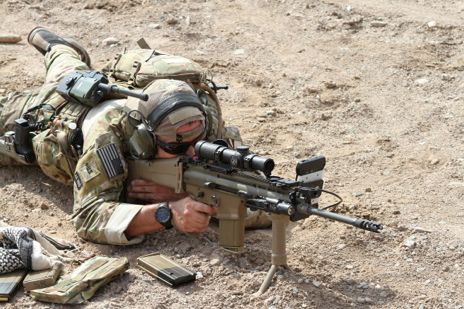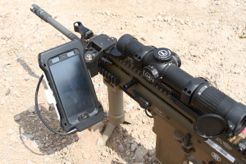 Specifications
Higher Level Command
Control Features available
with Nemesis
Weapon/Individual Unit
Weapon or Individual Unit
Display Full color, day light readable touch screen
Finger Unit 36" wired palm switch
Bluetooth Included
Wifi Included
GPS Included
Range Finder Interface Optional
Ballistics Calculator Optional
CMOS imager Included
Operating System Android
Power
Environmentally Sealed
Weapon Shock Tested
Re- chargeable LiOn
Tactical Command Units
Map Display Based on NEMESiS
# Weapons or individual units
Communications
Up to 32
Existing Secure Tactical Radios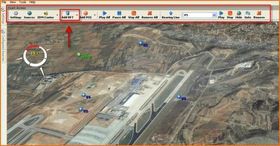 G2 Associates, LLC is a company specializing custom development
items in the field of communications, security, surveillance and
targeting systems for commercial and government entities. We
leverage "Smart Phone/Tablet" technologies to the maximum extent
possible giving our products advanced yet customized capabilities
as well as inherent familiarity to the user.