FLIR adds 2 new thermal imaging firefighting cameras
The K33 and K53 feature clear visibility technology, include a single-button interface; they will be available April 20
---
FLIR Systems, Inc. added the K33 and K53 to its K-Series lineup of thermal imaging cameras.
Both the K33 and K53 feature Flexible Scene Enhancement technology for clear visibility in darkness and smoke-filled rooms. The single-button interface on both cameras provides a one viewing option.
The K33 offers 240x180 resolution and the K53 offers 320x240 resolution on a 4-inch display. The K53 can store 200 images and 600 minutes of video for after-action review and incident reporting. Both cameras will be available April 20. The K33 will cost $2,895, and the K53 is priced at $4,995.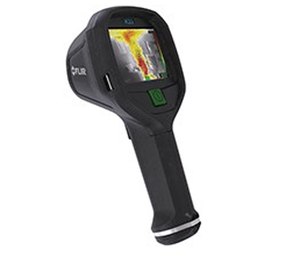 For more information, check out FLIR's booth 3921.