FLIR launches thermal imaging camera for aerial ladders
The FLIR KF6 provides firefighters with thermal eyes in the sky to help fight fires
---
FLIR Systems, Inc. rolled out its FLIR KF6, a thermal imaging camera for aerial ladders.
The KF6 allows firefighters to observe and plan fire attack of large buildings, warehouses or structure fires. It is a fixed, aerial mounted camera that allows operators to pinpoint hot spots during overhaul operations.
The KF6 has a 640x480 resolution and a 69-degree field of view. The camera uses Flexible Scene Enhancement technology to provide a clear image in extreme temperatures. It is not affected by smoke or water.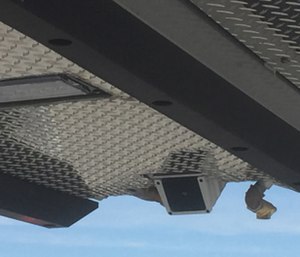 The KF6 will be on display at FLIR's booth 3921. It will be available for purchase April 20 and is priced at $9,329.