PRESS RELEASE
FLIR Systems awarded US Coast Guard contract with value of $9.9M to support encrypted automatic identification systems
---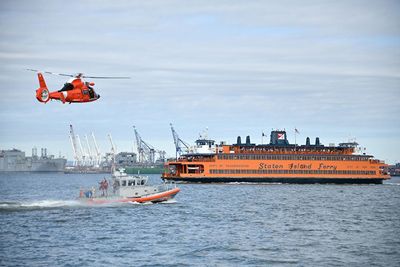 WILSONVILLE, Ore. — FLIR Systems, Inc. (NASDAQ: FLIR) announced today that it has been awarded a contract from the United States (U.S.) Department of Homeland Security (DHS) in support of the U.S. Coast Guard's (USCG) Second Generation Automatic Identification System (AIS-2) program. The indefinite delivery indefinite quantity (IDIQ) contract has a ceiling value of $9.9 million to provide second generation Automatic Identification System (AIS) transponders, associated peripherals, and spare parts for nearly 1,774 boats and 282 cutters in the USCG's active fleet.
The government anticipates the purchase of vessel class-specific kits and spare parts to equip all USCG vessels with AIS-2 over the next five years.
"We are pleased to provide AIS hardware and software technology to support the US Coast Guard's mission," said Jim Cannon, President and CEO at FLIR.  "Our technology will provide enhanced levels of secure communication and coordination between Coast Guard boats, cutters, and shore stations. This award further extends our technology partnership with the Coast Guard, providing next-generation communication capabilities to complement their Raymarine SINS-2 navigation systems."
The contract will be managed and executed by the FLIR Commercial Business Unit in the Nashua, New Hampshire facility. 
About FLIR Systems, Inc.
Founded in 1978 and headquartered in Wilsonville, Oregon, FLIR Systems is a world-leading maker of sensor systems that enhance perception and heighten awareness, helping to save lives, improve productivity, and protect the environment. Through its nearly 3,500 employees, FLIR's vision is to be "The World's Sixth Sense" by leveraging thermal imaging and adjacent technologies to provide innovative, intelligent solutions for security and surveillance, environmental and condition monitoring, outdoor recreation, machine vision, navigation, and advanced threat detection. For more information, please visit www.flir.com and follow @flir.

Request more info from FLIR Systems, Inc.
Thank You!