Unfamiliar avenues: Engaging future volunteers
It will take a unique mix of leadership, external communications and technological solutions to reverse the downward trend in volunteerism
---
Zachary Smith
Ask a group of volunteers why they join the fire department, and their responses will be immeasurably varied.
Personally, I joined the fire department out a sense of boredom. A sense of boredom stemming from stagnation in my professional growth combined with a growing need for variation in my daily routine. I conducted no research, possessed no understanding of the commitment I was about to make, and had no perception of the impact on my life that would result from the choice.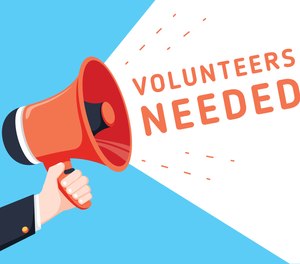 I got lucky.
Recruiting and engaging tomorrow's volunteer firefighters requires more than luck. When I joined the fire department, the prevailing recruiting strategy was simply to recruit them if they walk in the door and can do the job well. That plan, combined with fire department websites and Facebook pages, comprise the vast majority of volunteer recruiting strategy nationwide.
In order to reverse the universal downward trend in volunteerism, that lackluster strategy needs to change. Perpetually resourceful and resilient, the nation's volunteers are capable of employing a unique mix of leadership, external communications, and technological solutions to overcome this challenge.
Younger generations want to contribute
According to the U.S. Fire Administration, 71% of the nation's fire departments are composed of volunteers, and those volunteers comprise over 50% of the nation's more than one million firefighters. While this is impressive, an NFPA report in 2017 revealed that volunteer numbers are down significantly, while the average age of a volunteer firefighter has risen over time.
The volunteer fire service must attract newer and younger members to its ranks. This is a challenge, especially because stereotypes of younger generations suggest they don't care for anyone other than themselves and are less willing than previous generations to volunteer or give. This, however, is not true. As reported by The Washington Post, the Millennial Impact Report sponsored by the Case Foundation showed that 70% of millennials have volunteered for a cause, a larger percentage overall then either Gen X or the Baby Boomers. Harnessing this power for the volunteer fire service must be our next challenge.
Messaging matters
Recruitment and member engagement begin with effective leadership. Any volunteer chief can describe in excruciating detail the challenges facing volunteers, and recruiting them may seem insurmountable. Despite that, department leadership sets the recruiting tone, which is critical for the unique message of the volunteer fire service to resonate with prospective members.
There are four specific messages that leadership should impart in all recruiting efforts:
Clearly explain the mission. Thankfully, the fire service excels at this. We know our mission precisely, and the story we tell about helping our neighbors on the worst day of their life speaks intimately to the job we love. We have to be able to translate that mission into a cause for the greater good that individuals identify with.
Leverage the potential volunteer's specific skills when engaging them. Realize that, while volunteers are mission-driven and possess a desire to further the fire service, as individuals they seek personal benefit as well. Encourage volunteers to see exactly where they will fit within an organization. They will quickly recognize how the organization will benefit and will see how they will benefit as an individual, instilling a personal sense of ownership. The same study that indicated millennials are willing and able to volunteer highlighted that personal contribution is key. Seventy-seven percent of millennials are more likely to volunteer when they are able to identify the skills or abilities they possess that aid their cause.
Make the contribution personal. Each volunteer matters, and each makes sacrifices in order to contribute. Recognizing these contributions through personal stories and how those personal stories affected the mission of the fire service demonstrates to recruits that not only will they add value to the fire service but, in turn, the fire department values them as individuals.
Finally, to ensure retention of new recruits, continually illustrate the impact of their service on both the organization and the community that it serves.
Target key groups
While leadership sets the recruitment and retention tone, the method of communication matters, too.
Similar to my story, most volunteer organizations do not target recruiting efforts the way corporations do. There are no volunteer fire service headhunters or high-power executive recruiters. Instead, recruiters are traditionally volunteers themselves, trying their best with limited resources. Focused recruiting efforts may seem foreign to many volunteer departments. Breaking that mold will aid departments in filling critical gaps.
Focus recruitment efforts on populations that possess skills a fire department needs. This requires forethought and planning. These populations can be found in nearly every community across the nation. For example, community colleges with fire science programs offer ripe recruiting grounds for individuals already interested in the profession. Similarly, EMT and nursing programs are a tremendous resource for medical responders, while heavy mechanic or truck driving programs could provide apparatus drivers. Targeted recruitment works equally as well for administrative functions: fundraising, community outreach and building maintenance. A skilled administrative volunteer can easily add more value than a new firefighter.
Seek them out
How do we reach these prospective recruits? Through direct outreach, by building relationships with the groups and programs of which they are members, or using targeted digital advertising. Regardless of how we do it, we must focus on reaching the potential volunteers where they are, and not rely on them walking in the fire station door.
Fortunately, today's connected world offers several solutions to facilitate expanded communications. Fire department websites and social media platforms provide a good first step in using technology to communicate the leadership's recruitment message, but we must accomplish more. For a nominal cost, targeted Facebook advertising can reach very specific demographic groups based on location, age, profession and interests. YouTube is underutilized by much of the fire service: 81% of 15-25 age group use YouTube daily, and the 35+ age group is the fastest-growing demographic. Video content provides possibly the best mechanism available to tell the story about the fire department's mission and relate to the volunteer's personal contribution. While quality, polished videos require investment, fortunately, simply livestreaming a training session or recruiting session can reach the same audience with minimal financial cost.
Further, technology can aid new recruit administration: Automated email responses to recruit inquiries, maintaining databases of contact information, guiding recruits through the application and on-boarding processes all can all be simplified through technology-based solutions. One such solution designed to connect fire departments with potential recruits is offered through the National Volunteer Fire Council's "Make Me a Firefighter" campaign.
We can do better
The volunteer fire and rescue service faces unprecedented challenges recruiting and retaining new members. While there is no singular cause for this, as a community we must all search for new and innovative ways to overcome it. By putting ourselves outside of our comfort zone, ensuring leadership possesses the right mindset, communicating with potential volunteers where they are, and on their terms, and by using technology to aid us, we can do better.
I have faith that the volunteer fire service can overcome the recruitment challenges we face today. Since I blindly walked through the fire station doors years ago, I have watched volunteers come and go. I found the cause we all love, while simultaneously witnessing some of my fellow volunteers fail to experience the same transformation. With a high degree of certainty, we are able to predict the new recruits who will be productive members versus those that will not be around long.
If we can do better than those that came before us at recruiting the next generation, we will honor this great profession we share. Regardless of geography or demographic, volunteer firefighters are resourceful and resilient, and we represent some of the best that this nation has to offer.
About the Author
Zachary Smith is a volunteer firefighter/EMT with the Vienna Volunteer Fire Department in Fairfax County, Virginia. He is employed as an Emergency Management Specialist with the First Responder Network Authority (FirstNet). In addition, Smith is member of both the Virginia Communications Cache and the National Capital Region – Incident Management Team (NCR-IMT). Connect with Smith on LinkedIn or via email. All views are that of Smith and not any employing organization.
Request product info from top Fire Scheduling & Time Tracking Software companies
Thank You!