Fire Apparatus Solutions Expands Territory for Smeal Fire Apparatus in California
---
SNYDER, NEB. (January 18, 2016) – Smeal Fire Apparatus Co. today announced that Fire Apparatus Solutions (FAS), the authorized sales and service dealer for Smeal™, US Tanker™ and LTC™ brand apparatus in southern California, has expanded its territory to the entire state. This follows a merger with Smeal's company-owned sales operation in northern California to expand its sales team and coverage. Joining FAS from the northern California sales operation, Scott Beck has been appointed sales manager and will lead sales and business development efforts for FAS.

"We are excited to be expanding our sales and business development efforts, to maintain and expand sales of Smeal, UST and LTC in our newly enlarged territory. Many California departments already recognize the exceptional customized designs, reliability and value of the Smeal family of fire trucks, and we're looking forward to demonstrating that to more customers," said William Kalmikov, FAS' general manager. "Our path to success has always been through listening to our customers, and then delivering on the customized apparatus and service that they expect. The combination of Will, Scott and their team working to serve current and prospective customers in California will certainly continue us on this path," said Jeff Wegner, Smeal's Senior Vice President – Global Sales.

Fire Apparatus Solutions was established in 2005. The company is owned by and operated by William Kalmikov. FAS has traditionally been a service oriented organization, offering preventative maintenance programs, major aerial repairs, pump testing and repairs, chassis service, electrical and hydraulic system repairs, and refurbishment services.

FAS is headquartered and has a large service facility in Bloomington, Cal. The dealership also offers mobile service throughout a large portion of California, and they have established service partnerships in areas where their mobile service doesn't yet reach, so that customers receive prompt, convenient service, regardless of their location.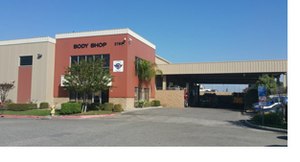 About Smeal
Smeal Fire Apparatus Co., including US Tanker Co. and Ladder Tower Co., is recognized as a premier manufacturer, inventor and innovator of customized fire apparatus. The company offers a full line of custom and commercial pumpers, rescue pumpers, mini and rescue pumpers, stainless steel tanker / tenders, aerial ladders, platforms, TDA's, wildland, and urban interface vehicles. Smeal is committed to leading the industry in high quality fire apparatus, delivery times and customer experience. Smeal sells its products worldwide and is based in Snyder, Neb. To learn more, visit smeal.com.