Fire department finalizing security plans after drug trafficking case
The camera and swipe-card systems were installed after a fire lieutenant pleaded guilty to dealing drugs from one of the stations
---
Rachel Ettlinger
The Times Herald-Record, Middletown, N.Y.
MIDDLETOWN, N.Y. — The City of Middletown's Fire Department has agreed to work with city hall officials on policies and procedures for the use of cameras and swipe-card entrance technology at each of the department's three buildings.
Cameras have been live for more than a week, but the key-fob technology that allows members to swipe in and out of the buildings has not yet been activated, Mayor Joseph DeStefano said. Members are still using a physical key and call box to enter department buildings.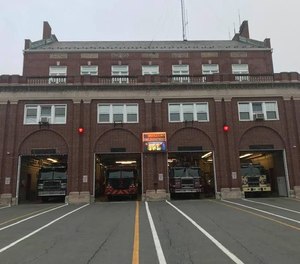 "Policies and procedures are touchy subjects sometimes. We try to do the right thing for everybody, and some people like it and some don't," said MFD Chief Don Luis, who has been a volunteer chief with the city for more than a decade.
The city's Common Council agreed to add surveillance systems to the firehouses after the "Operation Bread, White and Blues" drug-ring case, in which former Middletown fire Lt. Paul G. Smith, of Deerpark, pleaded guilty as a drug trafficker in April. Smith used the city's Central Firehouse for drug sales and to hold conspiracy-related meetings.
Middletown Firefighters Association Inc. Local 1027 filed an improper practice charge with the state Public Employment Relations Board on Oct. 21 against city hall for the video surveillance system at the Central Firehouse on East Main Street, the Waalkill Street Station on Wallkill Avenue and the North Street Station.
A lawyer representing the city met with another lawyer representing the union before PERB in Albany on Dec. 18, resulting in the two sides coming to an agreement that their goals and requests were not far apart from one another.
The state gave the city 60 days from their December meeting to come to an agreement.
Both the MFD and DeStefano said they are close to finding a solution that would prevent the new technology from being misused or the video footage taken from being republished without authorization.
The MFD is made up of volunteer members and paid staff.
The cameras were installed in hallways and stairways, the exterior and first floor of the buildings, and the entrance and exit to the control room — not near living quarters, bathrooms or kitchens.
———
©2020 The Times Herald-Record, Middletown, N.Y.
McClatchy-Tribune News Service