Fire/rescue-focused Ford Bronco pickup unveiled
The two-door Fire Command Bronco recalls the "half-cab" Broncos used by rural fire departments decades ago
---
News of Ford's two-door Fire Command Bronco pickup elicited some strong reactions on social media. What do you think about the unique apparatus? Join the conversation.
By FireRescue1 Staff
LAS VEGAS — A Ford Bronco pickup truck designed for fire/rescue capabilities was unveiled this week at the SEMA automotive trade show in Las Vegas.
BDS Suspension debuted the unique pickup – named Fire Command Bronco – in Ford's booth at the show.
BDS Suspension notes that the two-door Bronco-turned fire/rescue truck recalls the "half-cab" Broncos used by many rural fire departments decades ago. Further, the apparatus features suspension upgrades with oversized wheels and tires, dual winches, state-of-the-art communications, emergency lighting, first aid and various tools.
"The backwoods fire/rescue-themed Bronco is ultra-capable to rush the fire chief or rescue lead ahead of heavier equipment to assess each situation and build a tactical plan of attack for the team," reads an email statement from BDS Suspension.
To create the fire/rescue Bronco, the BDS team disassembled a new Black Diamond-edition Bronco shortened the roof and re-engineered the roll cage structure. Ford played an integral role in the overall design, BDS Suspension added.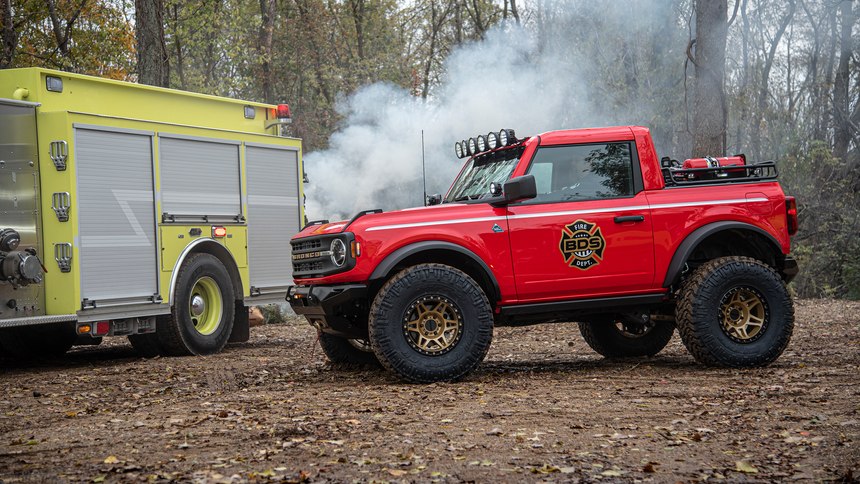 (Photo/BDS Suspension)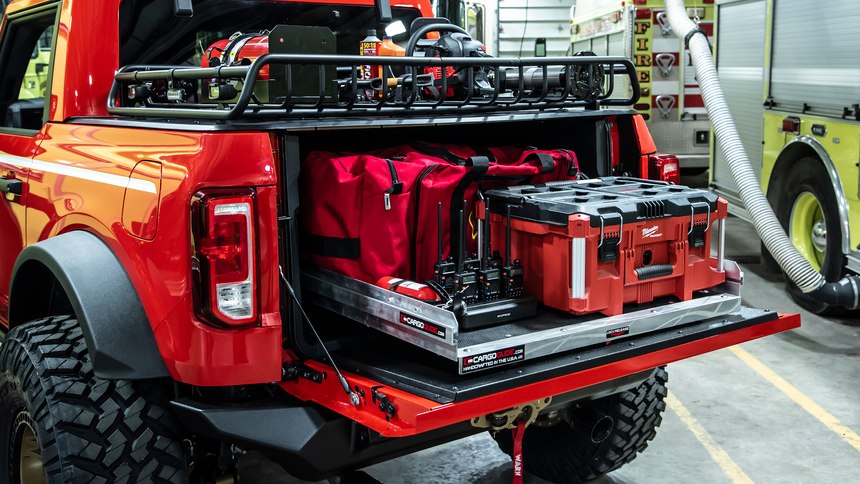 (Photo/BDS Suspension)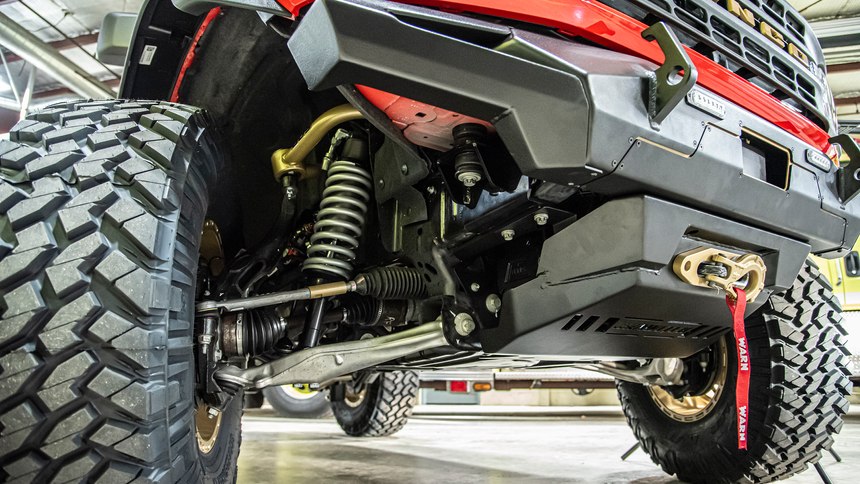 (Photo/BDS Suspension)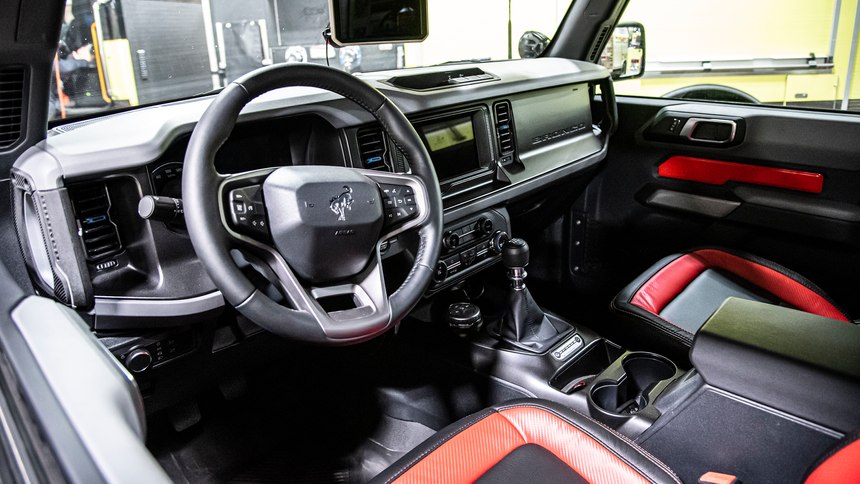 (Photo/BDS Suspension)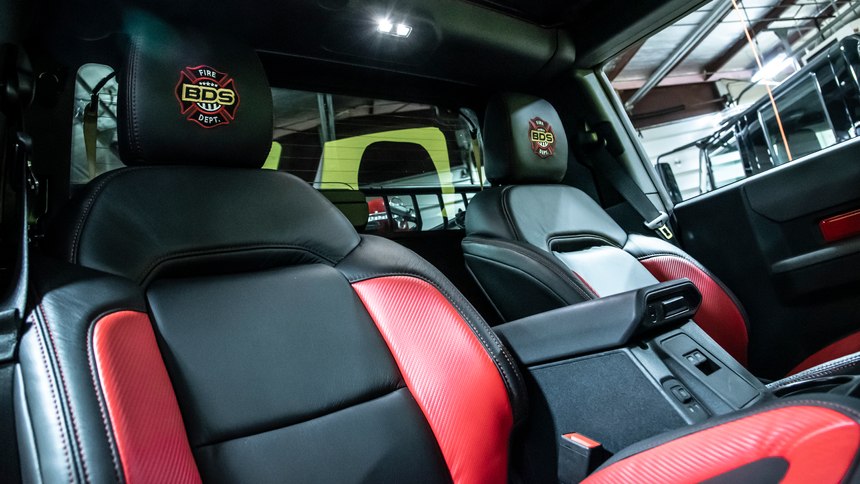 (Photo/BDS Suspension)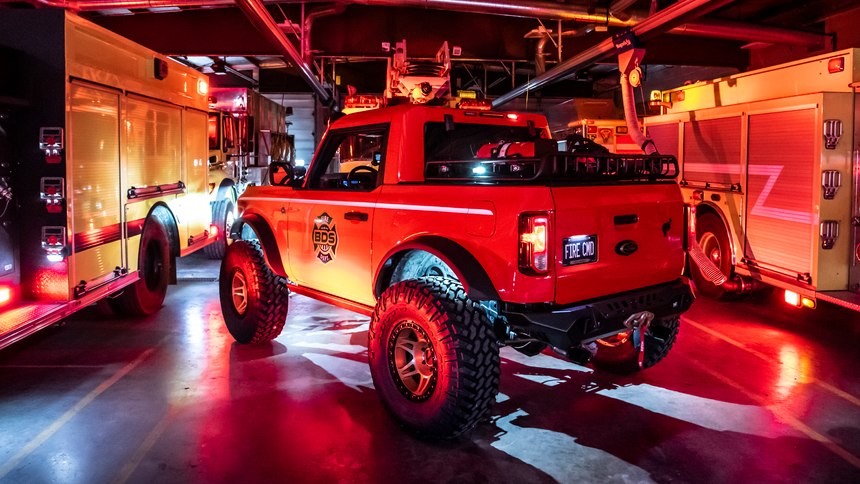 (Photo/BDS Suspension)