PRESS RELEASE
Hale's New Diesel Slip-On Pump is Re-Fueling Convenience
---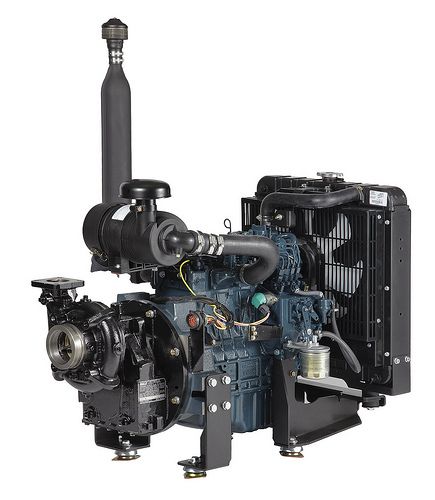 CONSHOHOCKEN, Pa. — Hale has launched its new HPX350-KBD39 pump, a diesel water pump that can reach remote locations and is ideal for forestry firefighting. This pump offers fuel compatibility with a diesel-powered chassis, combining all the benefits of a diesel engine — including safety, reliability, long life and low maintenance.
The HPX350-KBD39 is configured for easy installation by truck builders and is an easily integrated for OEM installation. It is ideal for pump and roll applications, when water is pumped while the fire truck is in motion. The fuel connections make it easy to use the vehicle's diesel tank for increased run-time as well.
The HPX350-KBD39 pump includes the following components:
Diesel compatibility;
Flows to 345 GPM;
Pressures to 240 PSI;
Comes complete with a 12-volt electric start ignition system;
Equipped for remotely-connected throttle and stop controls;
Fully-enclosed bronze impeller;
Replacement bronze clearance rings
Self-adjusting, self-lubricating mechanical seal; and
Volute constructed of high-strength cast iron.
To schedule an interview with a Hale representative or to learn more about the HPX350-KBD39 pump, contact Debra Yemenijian at (610) 269-2100, ext. 224, or debray@schubert.com.
About Hale
Hale, based in Conshohocken, Pa., is a fire and rescue equipment company founded in 1914 by three Pennsylvania firefighters who believed they could build a better fire pump. Today, the company has grown through new product innovation and strategic acquisitions to supply pump modules, compressed air foam systems, electronic controls and valves. For more information, visit www.haleproducts.com.