7 Olympic athletes who are current or former firefighters
With the Olympic Winter Games on the horizon, here's a list of seven athletes who have also served in the fire service
---
By FireRescue1 Staff
The 2018 Olympic Winter Games, located in South Korea this year, will begin February 9 and continue through February 25.
Winter sports stars from all over the world will gather to compete in skiing, snowboarding, ice skating, hockey and other cold-weather events. And while many will research an athlete's Olympic medal count, we took it upon ourselves to see how many Olympic athletes have also been firefighters in the past or present.
Check out our list, and if you know of any other firefighter Olympians, let us know in the comment section below.
1. Lea Ann Parsley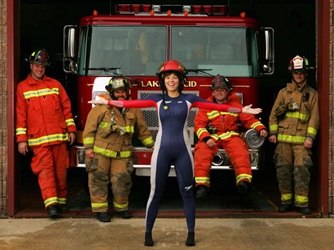 Parsley is a retired American skeleton racer from Ohio. She started out her firefighting career as a volunteer firefighter in 1985 and later became a full-time firefighter in 1995. In 1999, she was named Firefighter of the Year for the State of Ohio. She's currently a member of the Ohio Interagency Wildfire Crew. At the 2002 Winter Olympics, she was one of eight athletes chosen to carry the World Trade Center flag into the Opening Ceremony.
2. Jimmy Watkins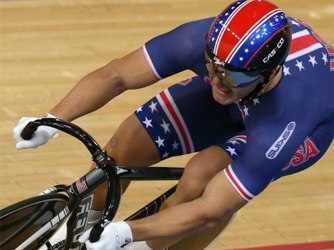 Watkins, who represented the U.S. in match sprint at the London Olympics, trained for the games while also working as a full-time firefighter in Bakersfield, Ca. In fact, Watkins told Cycling News that he has kept his full-time job as a firefighter for his entire cycling career. Talk about the ability to multitask.
3. Lovie Jung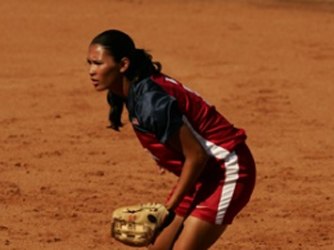 Jung, a former Olympic softball gold medalist, is now a Riverside City, Ca., firefighter. She started taking community college classes in 2008 to get an EMT certification, graduated the fire academy and was hired in 2010. Jung told the OC Register that she's not treated differently as a firefighter because she's an Olympic medalist.
4. Theodore Bazile

Bazile, who was part of Special Olympics Team USA, participated in the 2014 USA Games in New Jersey. He's the reigning champion of the state pentathlon and brought home four gold medals. When he's not competing, he's singing in his church's choir and volunteering as a firefighter.
5. Cathy Marino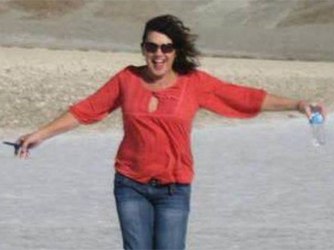 Marino is a two-time American Olympic sprint canoer. There have been a lot of firsts for Marino when it comes to the fire service. She was the first female recruit to graduate the Santa Ana College Fire Academy and was also the first female firefighter for the City of Orange, Ca. Later, she became the first female firefighter for the City of Long Beach, Ca.
6. Casey Wickline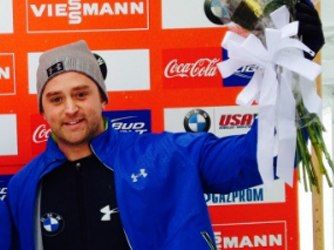 Wickline is a firefighter in Greenville, S.C. He will be competing at the 2018 Olympic Winter Games with the rest of the USA Bobsled team. Good luck, brother. We're rooting for you.
7. Ian Rawn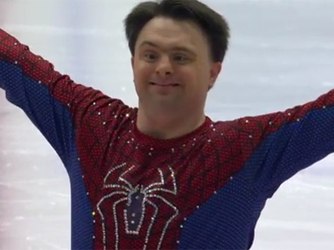 Rawn, who has Down syndrome, was the only figure skater from Texas in the 2017 Special Olympics World Winter Games. He currently works at a financial company. Before moving to Texas, he was a volunteer firefighter in Pennsylvania.