Video: Hundreds gather to remember N.Y. FF who died in house fire on Thanksgiving
Sean Carroll "was just a loving, caring individual who put service above everything," said Rye Brook Police Chief Gregory Austin
---
By Leila Merrill
THORNWOOD, N.Y. — Friends, family members and hundreds of first responders from Westchester and New York City gathered Monday to remember Sean Carroll, 26, who died in a fire at his home on Thanksgiving morning, News 12 reported.
The Thornwood volunteer firefighter was remembered as selfless at a service at Holy Rosary Church in Central Westchester, CBS New York reported.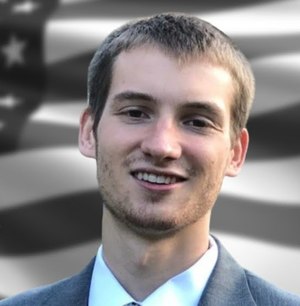 A bagpiper played "Going Home."
Carroll's father, Richard Carroll, and brother Matt Carroll also are members of the Thornwood Fire Department. Richard is also a sergeant with the Rye Brook Police Department, and Matt Carroll is also with FDNY.
"Sean was just a loving, caring individual who put service above everything. He followed in his father's footsteps, in his brother's footsteps. It's just a tragic loss," said Rye Brook Police Chief Gregory Austin.
Sean Carroll's turnout gear was displayed outside the Thornwood Fire Hall in his memory.
The Rye Brook Police Benevolent Association's fundraiser to help Carroll's survivors has far surpassed its goal of $100,000. More than $160,000 has been raised.