LODD: Ohio asst. fire chief dies from heart attack
Fire Chief John Wayman Sr., 69, died at his home a day after he responded to a heavy rescue incident
---
Star Beacon
JEFFERSON, Ohio — When the president of the Ashtabula County Fire Chiefs Association thinks of John Wayman Sr., two words come to mind — dedication and integrity.
"He was very dedicated to fire service and his community," said Ed Koziel, fire chief of the Rome Fire Department, and president of the Fire Chiefs Association. "It's a huge loss."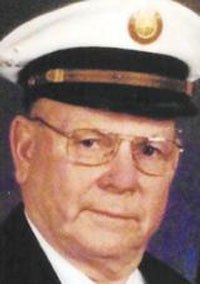 Wayman, 69, who served as Jefferson's fire chief since 1975, was pronounced dead at 12:22 p.m. Sunday at Ashtabula County Medical Center, said Richard Mongell, chief investigator for the Ashtabula County Coroner's Office.
It was a natural death and it appears to have been a heart attack, Mongell said.
"He was plowing snow and his family found him slumped over on the tractor," he said. "They called rescue and he was taken to the hospital but they couldn't revive him."
The Jefferson Fire Department asked to "respectively give no comment."
Jefferson's assistant fire chief, Thomas Lachey, was named chief Monday night. Lachey's father, Tony, was chief of the fire department until his death in May 1975.
Wayman made the news two weeks ago when a ballot improperly marked reversed the outcome of his race for Jefferson Township trustee with incumbent Martha Demshar.
Wayman, who won a coin toss with challenger Demshar at the end of November, learned Dec. 3 that a ballot tossed because of voter error gave Demshar a 680-679 victory in the Nov. 5 general election.
In addition to his fire-fighting duties, Wayman was active in his church and community, winning him the Jefferson Citizen of the Year in 1986. In his spare time, he enjoyed mowing the lawn, restoring antique fire trucks and tractors.
He is survived by his wife, Phyllis, a son, two daughters and five grandchildren.
Funeral arrangements are being handled by Fleming and Billman Funeral Directors in Jefferson.
Copyright 2013 Star Beacon
All Rights Reserved