Quick Take: Does antibody testing lead to false sense of security?
University of Washington Physicians discuss false-positive rates and the work ahead to study COVID-19 immunity
---
In the latest University of Washington Fellowship Grand Rounds online presentation, Thomas Rea, MD, MPH, an internal medicine physician and Medical Director of King County EMS in Seattle, Washington, opened with a brief overview of the COVID-19 update in Seattle.
Michael Sayre, MD, emergency medicine physician at Harborview Medical Center and Seattle Fire Department medical director, then discussed COVID-19 antibody testing.
Top quotes on UWash EMS Grand Rounds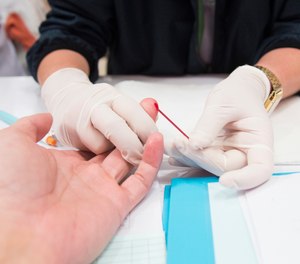 Here are a few quotes from the physicians.
 "Somewhere between a half and a third of the population is going to have to get this disease in order for us to have herd immunity."
"Tests are only as good as the sampling procedure."
— Dr. Michael Sayre
"False-positive tests when the prevalence of disease is low is really challenging."
— Dr. Thomas Rhea
Top takeaways from the UWashEMS Grand Rounds on antibody testing
Here are four takeaways from the UWashEMS Grand Rounds on COVID-19 antibody testing.
1. Be wary of unvetted antibody testing
There have been reports from China that the false-positive rate is as high as 5%. This means that five people in every 100 test positive for COVID-19 antibodies (indicating that they have recovered from the disease and are now theoretically protected), but actually do not have those protective antibodies. These false-positive tests can lead to a false sense of security and potentially lead to risky behavior because individuals falsely believe that they are protected from COVID-19.
2. There are different types of antibody tests
There are lateral flow assays which work similarly to a pregnancy tests, they detect whether the antibody is present in the body giving you a "yes or no" result. These are becoming more common because they are quick and can be performed outside of a hospital. However, these tests do not give you a quantitative measure how much antibody is present in your body.
An ELISA test is able to detect how much of an antibody is present in the body; more antibody means more protection. However, these tests need to be run in a lab and take more time.
3. There's still much we don't know
It's frustrating when officials don't have the answers to your questions, but this is still often the case for COVID-19. We can look at how past viruses have operated and get an idea of what COVID-19 is like, but we still don't have all the research or data to back up our assumptions. Antibody testing will be an important part of handling this pandemic but right now there is still much work that needs to be done in order to ensure that these tests are accurate.
4. This isn't over yet
Even though we have started to see a plateau in many states across the country, we still haven't seen the down trend yet. Currently, Seattle is still seeing about 100 infections a day despite their "stay at home" order and other public health measures. The prevalence in the population may be low but that means that there are many who are still at risk for infection.
Additional resources on COVID-19 trends
Learn more about COVID-19 antibody testing and trends with these resources: