How to celebrate the holidays as a first responder family
The unpredictability of the job can make celebrating the holidays a logistical nightmare; here are some unique ways to stay connected
---
If you've been working in the emergency services for any length of time, you're aware of the unpredictability it brings. Your schedule fluctuates and, while other career professionals receive holidays off, you just have to hope it's your turn to have those days free this year. 
However, this is not an easy concept to explain to kids, who often assume that the holidays occur on a specific day every year that is non-negotiable.
So, how can you help kids celebrate these eagerly anticipated days even when a loved one is unavailable due to serving their community? Check out these tips below and let us know your ideas in the comments.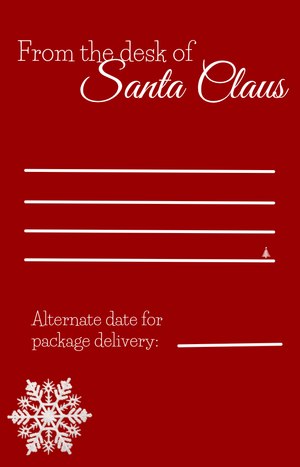 1. Consider an 'alternative' date to celebrate
Who says Christmas only occurs on December 25? Kids know Santa is magic and can basically do anything he wants, so why can't he deliver presents on a different night, one in which all family members can be available? He can, and he can even help explain it to your children.
In 2018, Army military spouse Stephanie Lynn came up with the idea of a form letter delivered from Santa that explains why Christmas will need to be celebrated on a different day after learning her husband was scheduled to work the holiday that year.
"I wanted to do something where we could all have Christmas together, I didn't want to have to get up Christmas morning and my husband leave in the middle of opening gifts," Lynn said. "So we just decided we were going to do Christmas on a different day."
In Lynn's version, she explains (from the perspective of Santa) that because some moms and dads have to work on Christmas Day, "keeping us safe and helping us in our time of need," that Santa needs to arrange an "alternative" delivery date, which is disclosed in the letter. 
The letter is easily adaptable for families of first responders using free graphic design websites like Canva.com, or download our free option by filling out the form below. 
2. Make it a digital holiday
While a great idea, it may not be feasible for all families to simply celebrate Christmas on a different day. However, thanks to the pandemic, many of us became intimately familiar with video conferencing tools, which can come in handy in this situation. 
If you are scheduled to work the morning of the holiday, you can still make an appearance via Zoom, FaceTime or any other video chat app. You can still watch your kids' joy as they rip into their presents, even during downtime in the rig. 
Or, if you'll be working on Christmas Eve, consider calling in and reading your kids a story, like "Firefighter's Night Before Christmas." 
3. Arrange a holiday visit for the family
Kids love to bake cookies, chocolate-covered pretzels or homemade Chex mix. Plan to bring a batch up to your organization to share; we all know they won't go to waste. Check out this easy gingerbread cookie recipe you can use.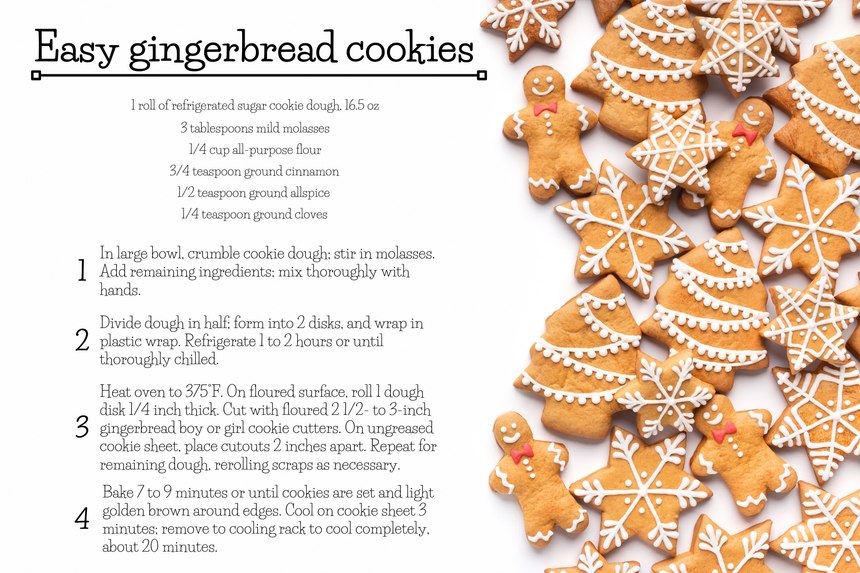 4. Plan ahead with a special gift
If you know you won't be home for the gift-giving festivities, you can still create a special moment for your children by wrapping a gift with a tag marked, "Special gift from mom/dad," with the present being something you can enjoy with them when you are off-shift. This could be a game to play together, tickets to an event they've been anticipating or anything else that can be shared. 
As a first responder, it's always a possibility you will need to work on a holiday or special occasion, but that doesn't mean the holiday is ruined. There are many ways you can remain connected to your family even when you're apart. Leave us your ideas in a comment below!
Fill out the form below to download a copy of the alternative delivery date letter from Santa.
---

Read next
8 holiday safety tips
First responders know holiday-related injuries are rampant this time of year; share this downloadable safety graphic and PDF with your community to help prevent as many as possible
---
HOLIDAY ALTERNATIVE DELIVERY DATES LETTER FROM SANTA