House, Senate PSOB bills differ, stalling action on benefits
House adds COVID-19 infection presumption, extends benefit for 9/11-related injuries
---
Following May 27 passage by the House after a short debate on the Public Safety Officer Pandemic Response Act, the Safeguarding America's First Responders Act passed by the Senate two weeks earlier itself now looks dead on arrival – and first responders are still short a direct recourse to line-of-duty death (LODD) benefits.
House bill in focus
The House bill modifies the 1976 Public Safety Officers' Benefits Program (PSOB) in three ways: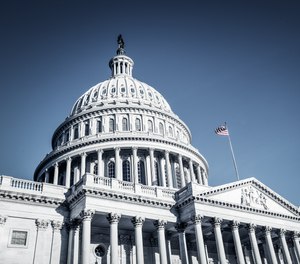 Presumes COVID-19 infection from a positive test or evidence for PSOB eligibility;
Extends PSOB to those with 9/11-related injuries and COVID-19; and
Establishes that the COVID-19-related disability standard is based on whether a PSOB claimant is permanently prevented from performing any gainful work as a public safety officer on account of a COVID-19 diagnosis.
"If an officer was on duty during this crisis and contracts this disease, his or her illness should be considered a line-of-duty injury," explained House Judiciary Committee Chairman Jerry Nadler (D-N.Y.). "And officers who are disabled due to COVID-19 should be eligible for disability benefits under a less stringent standard, given the added risks they undertook during this crisis, particularly because many officers have not been given appropriate equipment to mitigate their risk."
Rep. Max Rose (D-N.Y.) posed the challenge for PSOB. "When this bill becomes law –and it will become law – the family of an officer who was catastrophically injured or lost their life will not have to jump through hoops or prove that it was because of the coronavirus." Rose continued: "Today, we are not cutting red tape; we are stopping the red tape from happening in the first place."
Rep. Bill Pascrell (D-N.J.), who knew the family of a Paterson police officer lost to the virus, co-chairs both the Law Enforcement Caucus and the Congressional Fire Services Caucus. "These are our men, these are our women in uniform. We must get this done. We cannot delay," he said.
Rep. Guy Reschenthaler (R-Pa.) argued in response: "House Democrats are again engaging in political games, rejecting the Senate's bill and taking up the House's bill, which includes several problematic provisions that the Senate will simply not agree to."
Senate bill had momentum
The Senate passed its bill by unanimous consent on May 14, a clear sign of broad support. No Senator objected to its passage.
Senators Chuck Grassley (R-Iowa) and Cory Booker (D-N.J.) each sit on the Judiciary Committee. They agree on little, so their mutual effort was a signal for others in Congress. Their bill also creates a COVID-19 presumption for PSOB eligibility, but it stipulates that qualified duty is performed through 2021, and that COVID-19 diagnosis be made within 45 days of the "last day of duty" of a case.
"In firehouses across the country, firefighters have had to continue sharing confined spaces and respond to emergencies in cramped trucks," Grassley said days after passage. "While most of us are avoiding COVID at all costs, state and county EMT crews have been transporting the infected and others to hospitals for emergency care."
Booker, whose state has lost first responders to the virus, noted: "When performing lifesaving procedures like CPR, which may aerosolize the virus, you hope that the PPE you are wearing is enough to protect you. These are the daily, hourly, moment-by-moment concerns our first responders have."
Their bill had support from the entire New York and New Jersey delegations. Grassley, who worked with Pascrell on the bill, added: "Simply put, this bill is a no-brainer." Yet, aid to departments and agencies is a different matter where police/fire disparities hinder timely resourcing, Roll Call points out.
The Senate may pass the House bill or amend it, or leave it to the House, further stalling action. While that's unlikely, it's clear that President Trump could have signed a bill in May rather than June.
More about PSOB
PSOB regulations define an injury for the purposes of benefit eligibility and specifically include injuries caused by "infectious disease" and "virus."
The significance of the COVID-19 presumption is that PSOB relies on a "more likely than not" standard when claimants go to show causation of illness or death, a standard familiar to veterans. Absent legislation, the Bureau of Justice Assistance issued COVID-19 guidance in April.
For fiscal 2020, the PSOB itself is a one-time death or disability benefit of $365,670. Firefighters, law enforcement, medical personnel, department chaplains and emergency managers – paid or volunteer – are eligible with sufficient documentation.