Ky. fire chief dies after battle with cancer, COVID-19
Zoneton Fire Protection District Chief Robert Orkies, 55, was a more than 36-year fire service veteran and had been diagnosed with cancer shortly before contracting the virus
Duty Death: Robert "Rob" Orkies - [Shepherdsville, Kentucky]
End of Service: 12/11/2020
---
By Laura French
ZONETON, Ky. — A Kentucky fire chief has died after a more than month-long battle with both COVID-19 and cancer. 
Zoneton Fire Protection District Chief Robert "Rob" Orkies, 55, had tested positive for the virus shortly after being diagnosed with skin cancer and starting chemotherapy. He had been hospitalized since Nov. 9 and was placed on a ventilator on Nov. 19.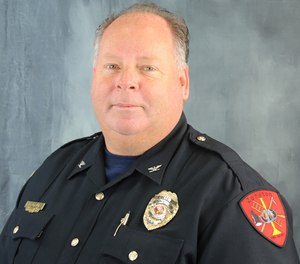 Orkies died Friday after the battle with both illnesses, according to fire district officials. He was a more than 36-year fire service veteran and had served with the Zoneton Fire Protection District for about 26 years. He had previously served with the Okolona Fire Department. 
"He was respected by all who knew him. All of us are deeply saddened by his death. Our condolences and prayers go out to his family and friends," the Zoneton district said in a Facebook post Friday. "This is a difficult time for the entire Fire Department, and we will need to come together to get through it. All of us know when we choose firefighting as a path that this type of occurrence is possible. But that does not make it any less tragic or any less difficult to bear once it actually happens." 
Orkies had served as Zoneton fire chief since 2003, according to his obituary. He is survived by his wife of 35 years, Billie Jo, a son, a daughter, two granddaughters, four sisters and two step-sisters, and his step-mother. 
Orkies' funeral will be held on Friday, Dec. 18.