LODD: Ky. fire sergeant dies following surgery for on-duty injury
Burlington Fire Protection District Sgt. Andy Kuchar, 43, died at his residence after sustaining an injury while performing station duties in early March
Duty Death: John "Andy" Andrew Kuchar III - [Burlington, Kentucky]
End of Service: 04/16/2020
---
By Laura French
BURLINGTON, Ky. — A Kentucky fire sergeant died last week after undergoing an operation for an on-duty injury sustained in early March. 
Burlington Fire Protection District Sgt. John "Andy" Andrew Kuchar III, 43, had recently undergone surgery for an injury that occurred on March 2 while he was performing station duties, according to the U.S. Fire Administration.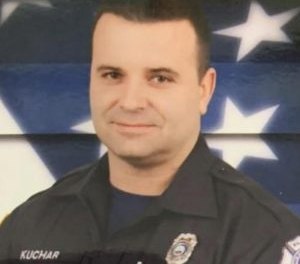 Kuchar died at his home on April 16; the exact nature and cause of his injury is still to be determined. 
Kuchar had joined the Burlington Fire Protection District as a volunteer and became a full-time employee in 2012, serving a total of 13 years at the department, according to a statement posted on Facebook.
He was promoted to sergeant in 2016 and had served in the Navy prior to joining the fire service, according to a district press release. 
Kuchar is survived by his two daughters, his mother, four aunts and an uncle, according to his obituary. 
A procession was held for Kuchar on Thursday with participants from multiple departments. 
The Fire/EMS and PD services have come out in full force and support while we escort Andy to Louisville tonight. Many overpasses have been lined up just like this one in Verona. Brings tears to my eyes every time. He deserved such an honorable send off. The love is being felt.

Posted by Chad Cappaert on Thursday, April 16, 2020