LODD: NC firefighter suffers cardiac event following training
LaGrange Firefighter Charles Wayne Spry, 51, was found unresponsive in his home less than 24 hours after the training
Duty Death: Charles Wayne Spry - [LaGrange, North Carolina]
End of Service: 05/26/2021
---
By Laura French
LAGRANGE, N.C. — A North Carolina volunteer firefighter died in the line of duty Wednesday from a cardiac event after returning home from physical fitness training. 
LaGrange Firefighter Charles Wayne Spry, 51, attended the mandated training on Tuesday and was found unresponsive on his kitchen floor by family members the following morning, according to the U.S. Fire Administration.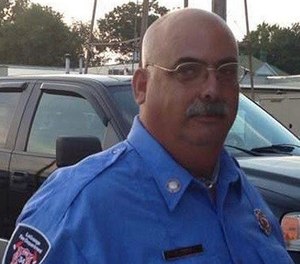 The training ran from 7 to 10 p.m. Tuesday night and Spry collapsed while making a cup of coffee at about 8:15 a.m. Wednesday morning, according to WITN. 
Spry had served as a firefighter for 21 years, according to LaGrange Fire Chief Ryan Riley.