LODD: Pa. deputy chief dies from heart attack after responding to crash
Coal Township Fire Department Deputy Chief Kevin "Bubba" Malukas, 59, served for more than 40 years in public safety
Duty Death: Kevin "Bubba" M. Malukas - [Coal Township, Pennsylvania]
End of Service: 03/08/2021
---
By Laura French
COAL TOWNSHIP, Pa. — A Pennsylvania deputy fire chief died Monday from a heart attack shortly after responding to a vehicle crash, the U.S. Fire Administration announced. 
Coal Township Fire Department Deputy Chief Kevin M. "Bubba" Malukas, 59, responded to the crash Sunday night and suffered a fatal heart attack after returning home Monday morning, according to the USFA.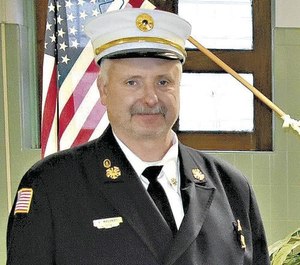 Malukas was also a member of the Brady Fire Company, East End Fire Company, Rescue Fire Company in Shamokin and the Six County Firemen's Association, according to his obituary. He is survived by his wife Sandra, three children and four grandchildren. 
Prior to serving as Coal Township deputy fire chief, Malukas began as an EMT in 1980 and was one of the first crewmembers of Medic 9 in Shamokin. He also served with Regional EMS in Mount Carmel and was the chief ambulance operator for the Fairview Fire Company. He became deputy chief of the Coal Township Fire Department in 1996. 
Pennsylvania Gov. Tom Wolf ordered that commonwealth flags be flown at half-staff in Malukas' honor, beginning on March 10 and until sunset on the day of his funeral, scheduled for March 13.