LODD: SC fire chief dies from heart attack
Campobello Fire Chief William Edward "Eddie" McNeill Jr., 69, died shortly after responding to a report of a fire
Duty Death: William Edward "Eddie" McNeill Jr. - [Campobello, South Carolina]
End of Service: 03/04/2021
---
By Laura French
CAMPOBELLO, S.C. — A South Carolina fire chief died in the line of duty due to a heart attack this month, the U.S. Fire Administration announced Tuesday. 
Campobello Fire Chief William Edward "Eddie" McNeill Jr., 69, died on March 4, shortly after responding to a fire call that was cancelled en route, according to the USFA. McNeill suffered a heart attack while having dinner with his wife at a restaurant the same night as the call.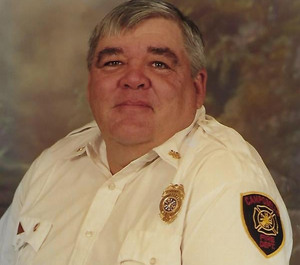 The Town of Campobello wrote on Facebook that McNeill was "one of the greatest fire chiefs that ever was and ever will be." According to his obituary, McNeill was a 44-year veteran of the Campobello Fire Department and served for 25 years as fire chief. He was also a veteran of the Army National Guard. 
McNeill is survived by his wife Shirley, three children and seven grandchildren. 
Fire departments from neighbouring towns and from across the state showed their support for the community following McNeill's death. 
South Carolina Gov. Henry McMaster ordered that the flags on all state buildings be lowered to half-staff from sunrise until sunset on March 13, when McNeill's funeral service was held.