LODD: Va. Department of Forestry firefighter dies while fighting wildfire
"Our hearts are broken," said both the VDOF and the Haysi Volunteer Fire Department, where Rocky S. Wood served as chief
Duty Death: Rocky S. Wood - [Charlottesville, Virginia]
End of Service: 03/09/2023
---
By Leila Merrill
FireRescue1
CHARLOTTESVILLE, Va. — Virginia Department of Forestry Firefighter Rocky S. Wood was killed Thursday night while fighting a wildfire, the department announced Thursday morning.
Wood worked for the department for 7 years and previously was a part-time wildland firefighter with the agency and the state department of corrections.
Wood had also been serving as chief of the Haysi Volunteer Fire Department.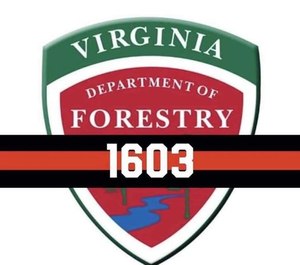 "Our hearts are broken this morning, our Chief Rocky Wood has been called home. We ask that everyone please pray for his family and for our fire department," the VFD posted on Facebook.
In the VDOF's official statement, State Forester Rob Farrell, expressed sorrow.
"Today our hearts are broken as we send our sincere condolences to Rocky's family, friends and fellow colleagues during this difficult time," Farrell said.
The VDOF stated that an investigation into Wood's death is ongoing and that the fire was contained early Friday.