NASA fire lieutenant dies due to COVID-19
NASA Fire Department, White Sands Test Facility Lt. Edward Vasquez, 35, died after battling the disease for nearly two months
Duty Death: Edward Vasquez - [Las Cruces, New Mexico]
End of Service: 01/30/2021
---
By Laura French
LAS CRUCES, N.M. — A NASA fire lieutenant at a New Mexico test facility died due to COVID-19 on Saturday. 
Lt. Edward Vasquez, 35, worked at the NASA Fire Department, White Sands Test Facility in Las Cruces, N.M., and contracted COVID-19 while on duty at the department, according to the U.S. Fire Administration. Vasquez battled the disease for nearly two months, having first contracted the virus in early December.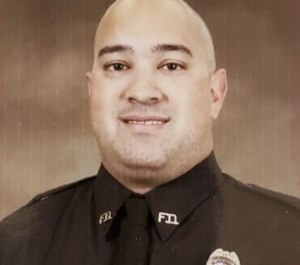 According to an online fundraiser started for Vasquez and his family during his illness in early January, Vasquez was a firefighter for more than 16 years. The description of the fundraiser, which was started by Vasquez's firefighter colleagues, says his symptoms quickly escalated after he tested positive for the virus and that he was placed in an intensive care unit shortly after falling ill, later being transferred to an ICU in Albuquerque. 
"Without question, Edward has always provided help to all those that needed it. Whether on the job, or when called upon by a family [member] or friend, Edward was always there to respond when asked," the fundraiser states. "For those that know Edward, we know what a great person, friend, husband, and father he is."