N.C. fire chief dies after medical emergency responding to call
James Radford was the Polly Watson Volunteer Fire Department's chief and served with the Fremont Volunteer Fire Department
Duty Death: James V. Radford - [Fremont, North Carolina]
End of Service: 02/05/2022
---
By Leila Merrill
FREMONT, N.C. — Chief James Radford of the Polly Watson Volunteer Fire Department died after an accident at the fire station Saturday, WNCN reported.
Radford was responding to an emergency call in Wilson County by first going to the station.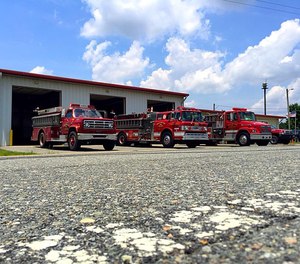 "As he arrived at the station, he suffered an apparent medical emergency and his vehicle collided with a parked vehicle in the fire station's parking lot," Wayne County spokesman Joel Gillie said in a news release.
Firefighters opened his vehicle and tried to help Radford. He was transported to Wayne UNC Hospital, where he died Saturday surrounded by family, according to the news release.
Radford also served with the Fremont Volunteer Fire Department.
We're grateful for the first responders who work to keep us safe, and our thoughts are with the family, friends and Polly Watson Volunteer Fire Department after the loss of Chief James Radford over the weekend.https://t.co/wKFCYyw7yI

— Governor Roy Cooper (@NC_Governor) February 6, 2022