Neb. fire investigator and bomb technician dies suddenly
Don Gross "was a giving sort of guy that just did what needed to be done," said Terry Zwiebel, a longtime friend and fire marshal
Duty Death: Donald Gene Gross - [Lincoln, Nebraska]
End of Service: 01/04/2022
---
By Leila Merrill
LINCOLN, Neb. — Longtime Lincoln fire investigator and bomb technician Don Gross died Tuesday, the Lincoln Journal Star reported.
Gross, 57, died at his home.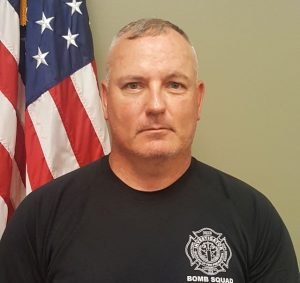 "He passed away suddenly at his home and unexpectedly this morning," said Battalion Chief Tim Linke of Lincoln Fire and Rescue, KLKN reported.
An autopsy has been requested. Lincoln Police Sgt. Chris Vigil said Gross had been having chest pains for days.
Gross served as a military helicopter pilot for more than 20 years. He started his firefighting career in Lincoln in 1991, and he rose in the ranks to fire apparatus operator and then to fire inspector.
"Don was very passionate about his work and was always willing to instruct our recruits and others on the operations of fire prevention and investigation," Lincoln Fire & Rescue said in a Facebook post. 
Terry Zwiebel, a fire marshal in Norfolk, knew Gross for decades.
"He was always an upbeat guy, always had a joke," Zwiebel said. "He was a giving sort of guy that just did what needed to be done."