Pa. firefighter struck, killed at scene of prior crash
Mapleton Firefighter Kurt Keilhofer was hit by a 19-year-old driver who lost control, troopers say
Duty Death: Kurt Keilhofer - [Mapleton, Pennsylvania]
End of Service: 12/06/2022
---
By Leila Merrill
FireRescue1/EMS1
HUNTINGDON COUNTY, Pa. — Mapleton Firefighter Kurt Keilhofer, 66, was killed Tuesday after being hit by a vehicle while working at the scene of a previous crash.
State troopers said the 19-year-old driver lost control of the vehicle and struck Keilhofer on Route 22, WTAJ reported.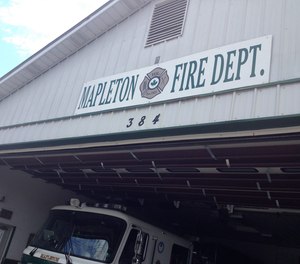 The firefighter was transported to a hospital, where he was pronounced dead on arrival.
An investigation into the fatal crash is ongoing.
Mapleton firefighters and others throughout the state are grieving.
A fire department statement reads, in part:
"Thank you, Kurt, for your service, in the period of time you were in the department you made a big impact on all of our lives, and we can't begin to thank you enough. Kurt was a wonderful guy to work beside, one that you wished there was more people like him in this world."