Pilot dies in plane crash while fighting Colo. fire
The flight might have been the first time in the U.S. that a fixed-winged aircraft was used to fight a fire using night vision goggles
Duty Death: Marc Olson - [Fort Morgan, Colorado]
End of Service: 11/16/2021
---
By Leila Merrill
ESTES PARK, Colo. — The pilot of a single-engine air tanker died Tuesday night when the plane crashed near an area outside Estes Park that had been evacuated because of the Kruger Rock Fire, the Larimer County Sheriff's Office said.
The crash was reported at about 6:37 p.m., and crews were deployed immediately, 9 News reported. The plane was found at about 9:49 p.m.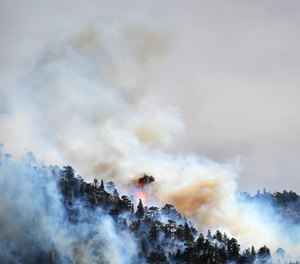 Only the pilot, Marc Olson, was on board.
The flight might have been the first time in the U.S. that a fixed-winged aircraft was used to fight a fire using night vision goggles.
9 News reporter Marc Sallinger was at the Northern Colorado Regional Airport on Tuesday afternoon with the Olson before the plane took off. 
"It's a pretty cool thing to be a part of," Olson told Sallinger. 
The Kruger Rock Fire has triggered evacuations in Larimer County, the Associated Press reported. The fire's cause is unknown.
Federal Aviation Administration and the National Transportation Safety Board will lead an investigation into the crash, according to the sheriff's office.