W.Va. FF dies at house fire
Officials say Iaeger Firefighter Russell Roberson began feeling sick while trying to stop someone from reentering the burning home
Duty Death: Russell K. Roberson - [Iaeger, West Virginia]
End of Service: 06/21/2020
---
By Laura French
Update June 23, 2020: The firefighter who died at a house fire Sunday has been identified as Iaeger Volunteer Fire Department Firefighter Russell K. Roberson, 42.
According to the United States Fire Administration, Iaeger firefighters responded to a residential fire on Saturday and returned Sunday for a possible rekindle. Roberson became ill while evacuating a homeowner from a second residence that had started to burn.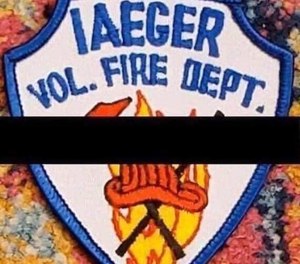 Original Story
IAEGER, W.Va. — A West Virginia firefighter died at a house fire Sunday while trying to stop someone from reentering the burning home. 
Iaeger Police Chief Chris Riffe said the Iaeger volunteer firefighter, whose name has not been released, began to feel sick during the rescue effort and died in an ambulance en route to the hospital, according to WVNS-TV. 
Officials said smoke inhalation is believed to be a factor in the death but an investigation by Iaeger police and the West Virginia State Fire Marshall's Office is ongoing. An autopsy will also be conducted. 
Several fire departments responded to the blaze in McDowell County, which fully engulfed the house.