W.Va. firefighter-paramedic dies after on-duty medical emergency
Charleston Firefighter-Paramedic Jason Cuffee, 27, died early Monday morning while working at his station
Duty Death: Jason Cuffee - [Charleston, West Virginia]
End of Service: 07/20/2020
---
By Laura French
CHARLESTON, W.Va. — An on-duty West Virginia firefighter-paramedic died due to a medical emergency at the station early Monday morning. 
Charleston Firefighter-Paramedic Jason Cuffee, 27, was working at the city's Fire Station 3 when he suffered a medical emergency and was transported to the hospital, where he was pronounced dead, according to WSAZ.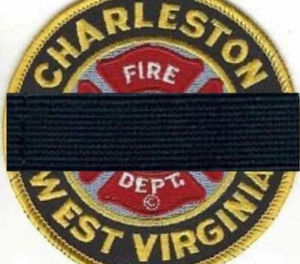 Firefighters had checked on Cuffee after he didn't respond to a call for service, West Virginia Metro News reports. 
Cuffee had worked at the department for five years, according to Charleston Fire Chief Jeffrey Jackson. 
"He was an important member of our department and is greatly missed," Jackson said in a statement. "Please remember his family, and his extended family at the Charleston Fire Department, during this time."
Cuffee's death is the first line-of-duty death at the department since 1980.