How to track behavioral health changes
---
Many people are familiar with the American Heart Association's Know Your Numbers program, which focuses on being aware of your status on cardiovascular risk factors. But not as many people think about tracking behavioral health symptoms and other health-related factors, like alcohol intake.
Unfortunately, people seem to be the worst judge of their own behavioral health. Because of the way behavioral health challenges, such as depression, anxiety and post-traumatic stress symptoms develop, it is not uncommon for them to get progressively worse – often without the person realizing how much they are struggling until the people around them see changes in behaviors, attitudes and actions.
There are several screening tools available that firefighters can use on a regular basis to monitor or track their emotions, behaviors and/or symptoms of stress, depression or anxiety. One example is the National Fallen Firefighters Foundation Life Safety Initiative #13 geared toward psychological support, which recommends a Trauma Screening Questionnaire (TSQ). Mental Health America also offers a depression test and an anxiety test.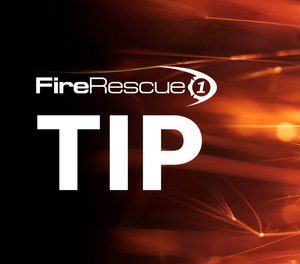 Another important area related to behavioral health is monitoring alcohol use. The National Institute on Alcohol Abuse and Alcoholism offers screening tests to help individuals evaluate their behavior.   
Being aware of your risk factors is important, whether it is cardiovascular risk factors, behavioral health or substance use. Know your numbers. Track your numbers over time. And importantly, address the health problems once you identify them.
Read Jahnke's full article, "Know your numbers: Tracking physical and behavioral health."