Ohio governor launches Office of First Responder Wellness
The office aims to help first responder agencies proactively address PTSD and other work-related traumas
---
By Suzie Ziegler 
COLUMBUS, Ohio — Last month, Ohio Governor Mike DeWine announced a new division of Ohio's public safety department that will focus exclusively on the wellness of first responders. 
According to a release from DeWine's office, the new Office of First Responder Wellness will encourage self-care and mental wellness for law enforcement, fire, EMS, dispatch and corrections. The office will provide support and training to help first responder agencies proactively address PTSD and other work-related traumas, the report says.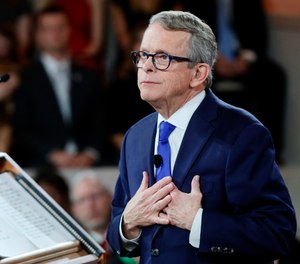 "First responders are truly public servants who put the well-being of others in front of themselves. Unfortunately, the stress of constantly responding to terrible situations like murder scenes, house fires, and tragic accidents can take a toll on the mental, emotional and physical health of these heroes," said DeWine in a statement. "We're creating a centralized resource to help our police and fire departments, EMS units, and other first-responder agencies actively place an ongoing focus on wellness with assistance from those who've faced some of the same unique on-the-job stress." 
The wellness office's director will be Steven Click, a 36-year veteran of the Ohio State Highway Patrol. 
"My goal as director is to help bridge the gap between first responders, their local agencies and a variety of wellness resources," said Click. 
The Office of First Responder Wellness will also work to offer wellness training for law enforcement next year. That training is part of a new requirement that all Ohio peace officers receive personal wellness training in 2022.