'The darkest days of my career' prompt an important realization
The fire service isn't all glory – it's also loss and heartbreak – but we pick each other up and keep helping
---
FireRescue1 Voices is a place where firefighters across the country can speak up, tell their stories about difficult calls and voice their opinions. If you want to share your story with the FireRescue1 community, please review our submission guidelines and email editor@firerescue1.com.
The fire service is the best job in the world. From the first call I went to, I was hooked and knew it was the career I wanted to pursue. However, this service is not just about shiny red engines and blaring sirens.
The reality is that the job can be extremely challenging, both mentally and physically. Like most, I was unprepared for the realities of the job and learned quickly about the broad incident types we respond to and how they may affect us.
'I started to blame myself'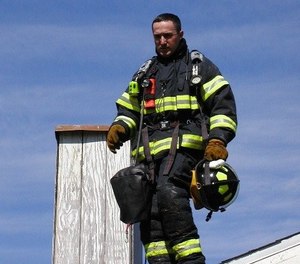 At 23 years old, I was living the dream. I was a probationary engineer and working as a part-time firefighter for my hometown agency. The fires and calls were thrilling, and I constantly itched for the next challenging emergency.
But those shifts of staring out the window, hoping for the next fire or call quickly changed over a three-month period. Many times, major calls seem to run in short stretches. Sometimes it was a stretch of fires or vehicle accidents. Unfortunately for me, it was a stretch of terribly sad incidents that blindsided me.
During a three-month stretch, I responded to eight fatalities. The oldest was an 18-year-old who died in a vehicle accident. The others were younger – much younger. From a baby falling off a counter to children trapped inside a burning car, the fatalities formed a tragic string of events.
All of them were under my watch, and as the numbers increased, so did my stress. Mentally, I kept telling myself that it was just a fluke and it would stop.
It did not, and as the calls kept coming, my psyche plummeted. At one point, I started to blame myself. Every one of their faces would run through my mind as I lay in bed at night. Every one of these incidents started to become my fault, or I at least questioned my abilities as a first responder … and questioned if I was cut out for this career.
'I was spiraling'
Looking back, these were the darkest days of my career. I was spiraling, disconnecting from my friends and family.
Luckily for me, a fire captain pounded on my door one morning – with a chaplain. At first, I was caught off guard and really did not understand why they were there. After a quick discussion, I realized that they were there because they cared about me, and others had noticed a change in my behavior.
This moment brought to my attention how much these calls were affecting me. It made me address my feelings and helped me move forward with my career. I had been ready to quit and find another job, but through the help of friends and family, I made it through.
'Win or lose, we pick each other back up'
This job is not all about glory and life-saving. Many times, it is about loss and heartbreak – and we will find ourselves right in the middle of it. That is why we go to school, train and show up to work every day. Helping others and making the situation better is in our blood. Win or lose, we pick each other back up and roll to the next alarm.
It's the best job in the world, but we must be aware of all of its effects and navigate our own path through the ups and downs.
Editor's note: Have you had a similar experience that you'd like to share with the FireRescue1 community? Email editor@firerescue1.com.