A note to our citizens: Forget the cookies and cakes, we need your voice!
Thank you for the wonderful gifts over the years, but your support with our elected officials is where we really need your energy
---
It started on Sept. 12, 2001. A grateful nation inundated their local fire stations with cookies, cakes, sandwiches, donuts, popcorn – really anything you could find in in the five food groups.
There was so much food, not to mention flowers and notes of gratitude, coming into the fire stations. Much of the food went to waste after three shifts, and what could be hauled home still did not deplete the reams of gratitude that was pouring through the doors.           
This support continues still today. Not a 9/11 anniversary or Christmas goes by that I do not see a thoughtful presentation of food come through the fire station doors to please firefighter palates. And while we as first responders appreciate the food, hand-drawn cards from grade-school students showing their appreciation, and other acts of charity, it is time to rethink where these energies can be better applied.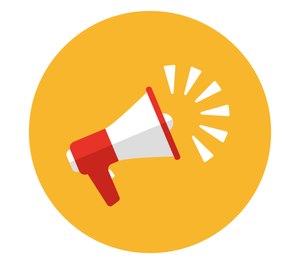 What we really need from our citizens is vocal support – vocal support at a time when many fire departments are struggling to make budgets work.
The cost of firefighter training has increased. The cost to outfit a firefighter with proper safety gear has increased. The cost of fire apparatus has increased. Have you checked recently what a tiller truck costs to build? How about an ambulance? When you add all the fancy equipment (e.g., power stretchers and stretcher-loading systems), the cost is well above $200,000 for a rig. The cost of the equipment on a fire truck has increased. The cost to build a fire station has increased. And don't forget that firefighters should be paid well – with benefits!
As you can see, the money required to properly fund and operate a fire department is no small potatoes.
So, Mr. and Mrs. Smith, thank you for the wonderful gifts you bring by the fire stations and the other kind gestures, but we need your help to tell our local elected officials that we need support. They cannot ignore the fire department. Now is not the time to become complacent and just assume that calling 911 guarantees a timely response with well-trained and equipped firefighters. That requires funding!
Having a well-equipped and trained fire department takes time, energy and money. (If you want to learn more about fire service budget issues, read this piece I wrote for fire service leaders: "Water does not put out fires; money does.")
So while I have certainly grown to love my cake and cookies that come into the fire stations every year, I have also grown to love the support we get from the public. Mr. and Mrs. Smith. Thank you for the wonderful gifts of food and other kind gestures, but your support with our elected officials is where we need your energy.  
---
A note to all the firefighters reading this as well: Fire departments play a key role generating public support. I call it the five Ps: You should pursue possibilities to promote your public perception. Firefighters of all ranks should seize every opportunity to showcase your fire department and show the public the value that the fire department brings to the community. This includes using social media, working with the local media, holding open houses, and conducting outreach programs within the community. Another option: Find an advocate or champion in the community who will take up the fire department cause and rally others in the community.
If you are not going to be an advocate for your own fire department, then why would you expect the public to do the same? Does this take extra work? Sure! But it will pay dividends in the end.