'He who does not speak up, never gets heard': A lesson in media relations
It's time to be the voice sharing the hard work of our firefighter-paramedics; after all, if not us, then who?
---
I usually listen to the morning news as I get dressed. Recently, there was a report on a fire in an eight-family apartment building located in a city on the other side of our county. The reporter started by saying that no one was injured in the overnight fire, but the eight families had been displaced. She then gave a few sketchy details and concluded by saying, "we are awaiting an update for more details from the police department."
I abruptly turned toward the TV and said, "What? Where is the fire chief?" to which my wife retorted, "Why do you always talk to the television?"
Eight families safely exited a burning building in the middle of the night. No one was hurt. The fire departments on scene did a great job. But the police department is going to give the reporter details?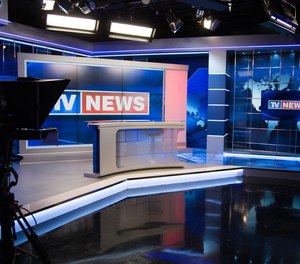 I have no beef with that city's police department, but I do with the fire chief and their department.
This is a career department that had automatic aid from several other jurisdictions – members who deserved to be mentioned. But we also missed an opportunity to use this incident to teach several life safety lessons. For example, were the occupants alerted by smoke alarms? Did the occupants in the apartment of origin close their outer door as they left preventing spread of the fire to the hallway? Did anyone have to shelter-in-place using a bedroom door to shield them from smoke or fire? Were they subsequently rescued by firefighters?
My first chief, back when I was a volunteer, taught me a simple rule: "He who does not speak up, never gets heard." The message remains the same today. If the fire service doesn't speak up and give the details to the media, who will? In this case, I am sure the police department shared what they did at the scene when they spoke to the media.
Get connected
No matter what size or type department you might have, you need to make regular contact with the media. How? Social media makes it incredibly easy to connect with your local media, but also, real-time updates on the incident are great when possible.
For example, our battalion chiefs have the capability to send updates from our staff cars. Now I'm not saying they forgo being the incident commander to play reporter, but one of the best uses of this service is on motor vehicle crashes on major highways, especially during rush hour.
It could be as simple as a message like, "US 23 is shut down in both directions for a multi-vehicle auto crash at Lakefront Drive. Southward Fire and Rescue is on the scene of this injury accident. Please try to avoid this area." Grateful drivers will recognize that the fire service is providing vital medical aid to those injured – and appreciate the heads up for their commute.
In the case of follow-up information, an interview on the scene is best, but if that is not feasible, consider sending a one-page press release accompanied by a photo to your local media outlets and posting the same information to social media, even if after the fact. The same approach can be used for any community risk reduction (CRR) events, awards, promotions, new members' swearing-in ceremonies, or life safety messages.
Further, some departments are gifted at using YouTube videos to disseminate regular updates on the work done by their fire and EMS department. Others may not have that capability, of course.
Build a media guide
Our department recently sent out a 13-page Media Guide to our major news outlets (download at the end of this article). The guide is designed to be given to new reporters as they cover an incident or do a story on our department for the first time. We sent a minimum of three copies to each news outlet. One comment from an editor of the Cincinnati Enquirer said it was one of the best guides he'd seen during his career.
After a brief welcoming letter, the Guide provides contact information for our PIOs and senior staff; the locations of our headquarters, fire stations, and training facilities; a brief overview of our coverage area, population and call volume; our normal staffing levels and number of personnel; and then a series of photos showing our fire, EMS and CRR operations, as well as our 12 special operations fields. Remember that a picture is worth a thousand words.
The point of all this is to show that we do far more than fire and EMS. We are literally the all-hazards department for our community and our response area. Oh yes, the guide also counsels the reporters that we are NOT "first responders"; we are highly trained firefighter-paramedics, each with additional training in at least one special operations discipline.
Who do you get to do this work? I am sure there is someone among your personnel who has a better-than-passable command of writing and grammar. If not, try looking for someone outside the department with these talents who would volunteer their time and energy – that might even be a retired member of the department.
Improve your grade
All in all, the fire service gets a grade of "C" (at best) from me on its media coverage. We really need to do a better job of promoting our services and getting our safety messages in front of the public and our elected officials. The opportunities are there virtually every day. Remember, "He who does not speak up, never gets heard."
Stay safe!